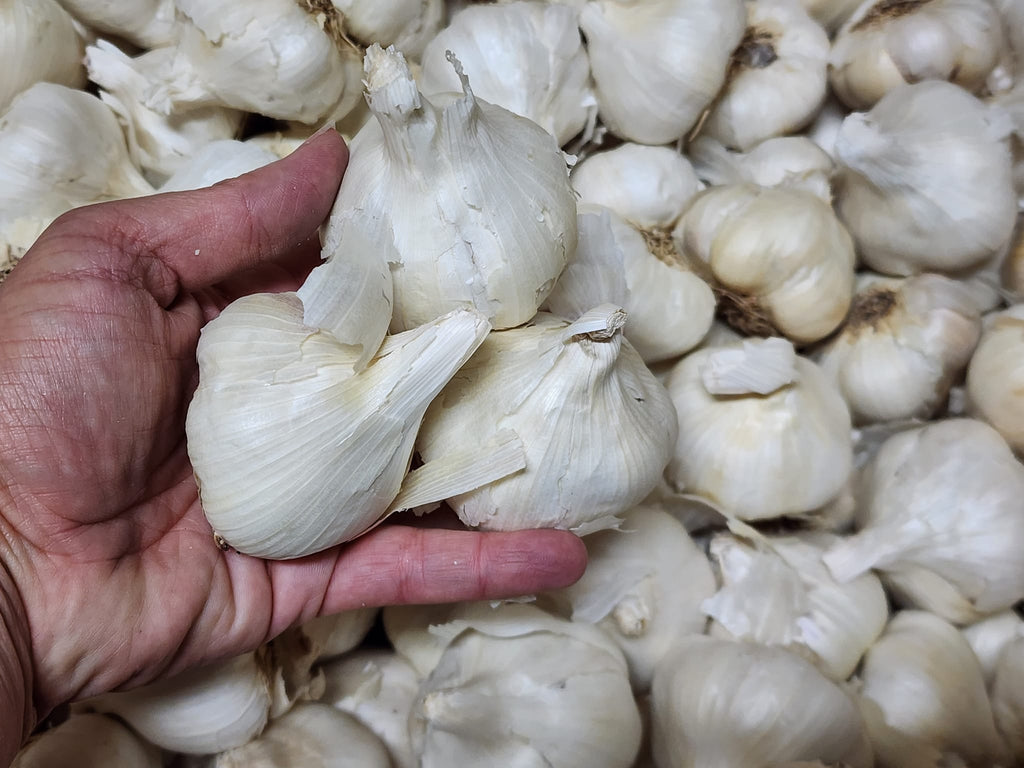 Nootka Rose Seed Garlic
$ 7.50
*PLEASE READ before placing your order*
A  Northwest heirloom garlic from the San Juan Islands off the Washington coast.

It has a long shelf life and makes for a great looking braid. Averages 15 cloves per bulb. Is late maturing and worth the wait.
SOFTNECK VARIETY
Please purchase additional items in a separate order.  All orders containing SEED GARLIC will ship TOGETHER on/after October 5th depending on your order status.

Related Products