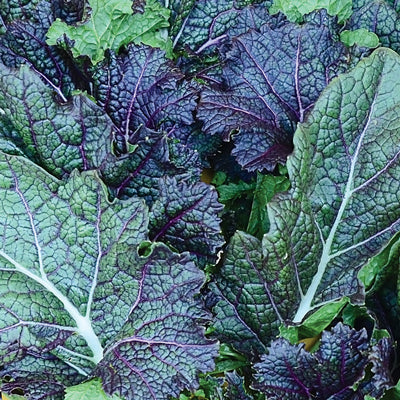 Dragon Tongue Mustard
$ 2.50
45-55 days.  Fluorescent green leaves are highlighted by electric purple edges.
Dragon Tongue Mustard has the perfect balance of sweet and spicy so hard to find in mustard.
Slow to bolt.

Contains 100 heirloom seed
Related Products
Pretty and Tasty
I love mustard and added this one to our CSA mix last year. Very attractive and grew well in zone 5b-Nebraska. Flavorful and fun. We distributed bunches and included it in the salad mix to eat raw.
Great flavor
Not as strong tasting as some mustard greens and its a beautiful plant just to look at. Grows well herein the denver area and adds alittle zip to my salads