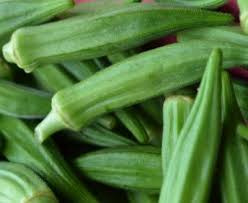 Louisiana Green Velvet Okra
$ 2.00
55-65 days. Green Velvet Okra thrives in heat and humidity, and needs 2 solid months of true southern summer weather.
Plants produce yellow blooms and dark green pods with oak shaped leaves. They are strong and produce productive yields. These pods are good for processing and grow to 8", but should be harvested prematurely.
Pods are dark green, round, slender and spineless.

Contains 20 heirloom seeds
Planting Instructions:  Prior to planting, soak okra seeds for 12-18 hours.  Seeds should be sown in warm conditions, covered very lightly (depth of ½ inch) and kept reasonably moist until seedlings emerge.
Related Products