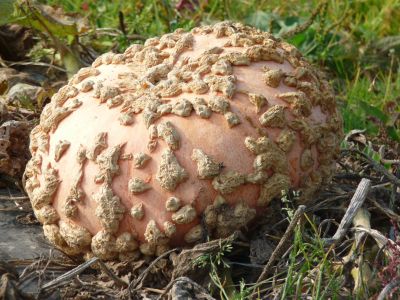 Galeux d'Eysines Pumpkin
$ 3.00
90-100 days. C. maxima

A French historic variety squash from the Bordeaux region; noted in Vilmorin's Les Plantes Potageres (1883).
This unique, heirloom pumpkin has a flattened-globe shape and salmon-pink skin. Blistered skin pattern resembles peanut shells.

Both decorative and edible, this pumpkin is great for soups and stews or even a fall centerpiece.
Galeux d'Eysines Pumpkin can get more "blistered" as it ripens on the vine and averages 10-20 pound fruits.

Contains 15 heirloom seeds
NEW ARRIVAL for 2023
Related Products