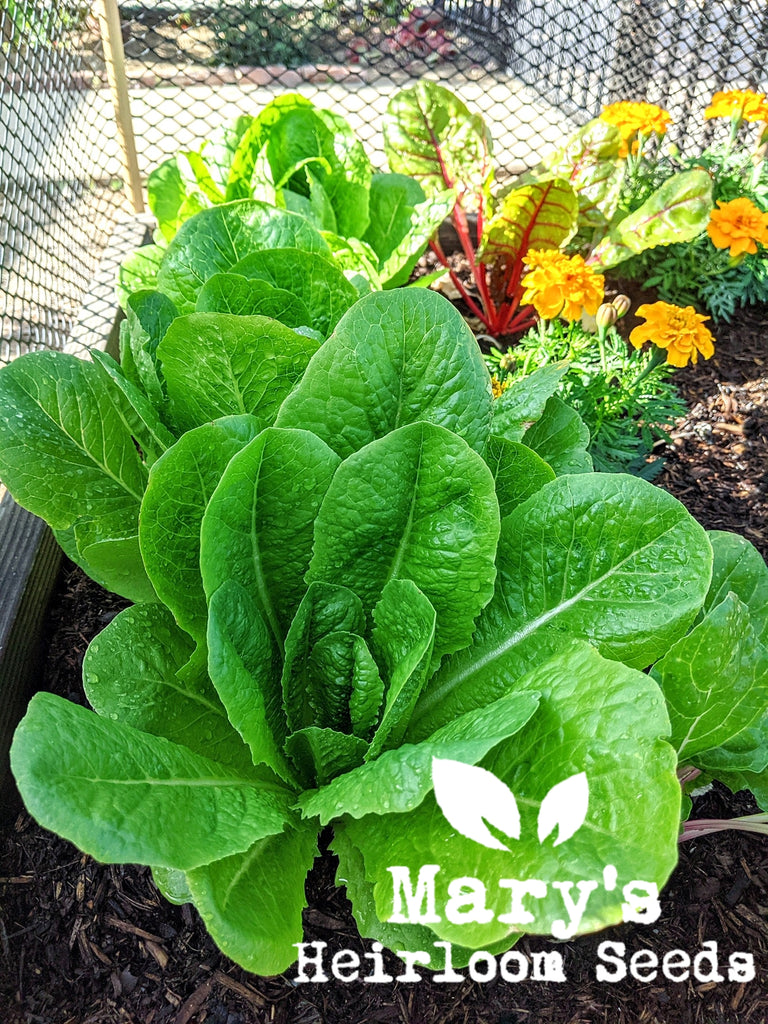 Little Gem Lettuce
$ 2.50
50 days. Little Gem bears dark green heads just 5 inches across and packed with tender-fresh sweetness!
Grow the sweetest, most tender butterhead (Boston) lettuce you've ever tasted!
*UPDATED 3/1/2022* we're doubling the seed count to 200 per pack!

Contains approx. 100 heirloom seeds
Related Products
Compact prolific little guys!
These little sprouts just popped up and kept on growing!! I'm guessing most if not all seeds made it to harvest because I just sprinkled some directly in the ground, covered with soil & let the rain do the rest! I harvested 4 grocery bags full of lettuce heads!! Our whole family is feasting for weeks! The flavor is delicate and mild with a nice crispness. Beats anything at the store hand's down. I've already ordered more seeds for the next crop.
Accidentally amazing!
My toddler got ahold of my winter seed packs and just threw them wildly in our garden beds. These little guys sprouted up quickly, survived winter storms and some frosty nights just fine, and is officially my dad'a absolute favorite! He has one head a night from our harvest with plenty to spare! Looks like all seeds germinated and produced beautifully.