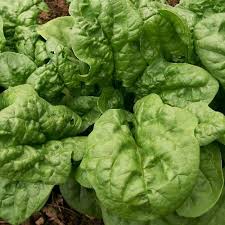 America Spinach
$ 2.95
50 days. (Spinacia oleracea)  Also called American Long Standing

Growing 8" tall with thick, deep-green, savoyed leaves, America Spinach is slow to bolt.
This high-quality, heat- and drought-tolerant spinach is well-suited for spring sowing in long-day areas

Contains approx. 100 heirloom seeds
Related Products
Best in America!!
I purchased three different types of seeds from Mary's. All great producers. This one is a favorite. I planted in the autumn 2022 and it is still producing now (February 2023). Great flavor saute or raw.