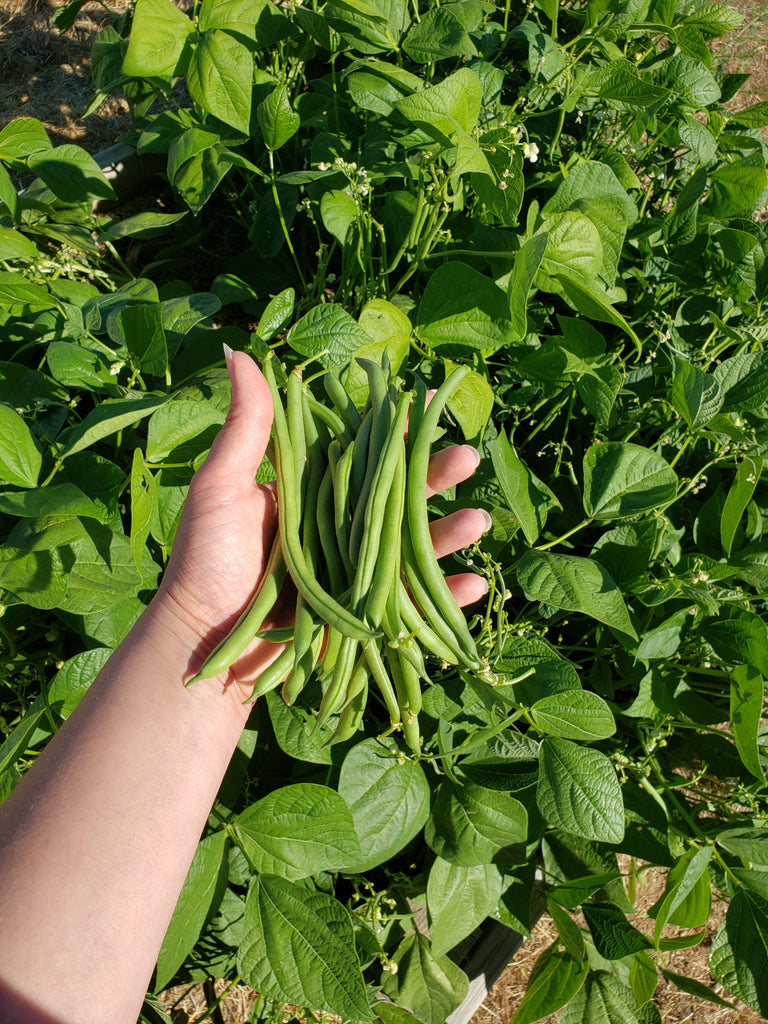 Jade Bush Beans
$ 2.50
55 days.  Jade's 6-7", slender, deep green pods are exceptionally tender and delicious. Large, upright plants keep beans clean and straight. Heat tolerant and high yielding even under heat or cold stress. High resistance to bean mosaic virus; and intermediate resistance to bacterial brown spot, curly top beet mosaic virus, and rust.


Contains 25 heirloom seeds
Related Products
Awesome grower
I planted Jade Bush Beans in my tower planter. I wanted to experiment with the space after lettuce and spinach stopped producing. Almost all the seeds sprouted and made lovely plants. I have picked off of them twice, already, and expect a few more beans from the looks of the plants. Despite heavy earwig and Japanese beetle attention these have produced well for me. I plan to try the trio next year!
Favorite
My favorite of the green snap beans. They germinate fast, they taste great and their foliage is a very beautiful shade of green. I will definitely be buying these again.