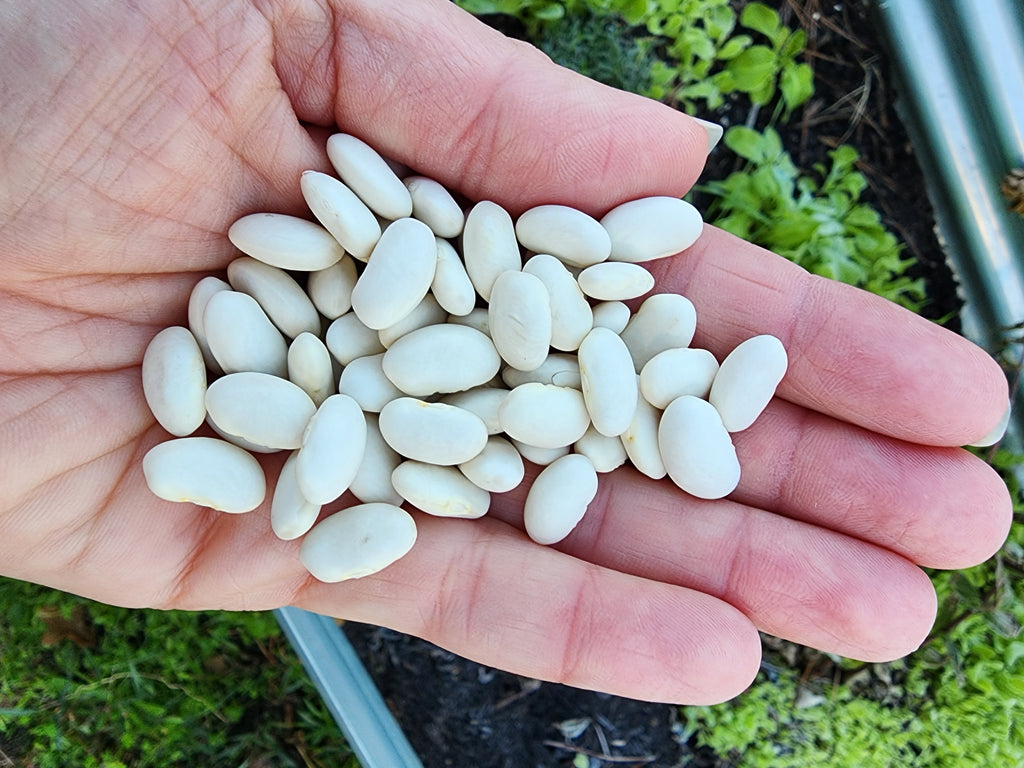 Cannellini Bean
$ 2.95
90 days. Pole bean
The Italian Heirloom bean that has been treasured for years made its way to America in the early 1800s.  Cannellini beans are preferred by chefs for their smooth, rich and nutty flavor. 
The texture is potato-like, starchy and smooth.  Cannellini beans are used as a dry shell bean and tend to run, so a sturdy support will increase production.
Does well in cool weather.

Contains 30 heirloom seeds
Related Products
Great Bean and very versatile
This bean when picked young can be a green snap bean or you can use them as a white kidney bean.