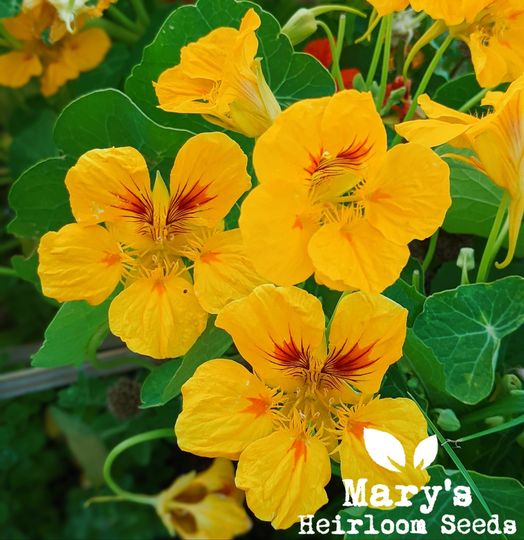 "Wild & Untamed" Hummingbird & Pollinator Wildflowers Mix - Bulk
$ 12.75
1 ounce of seeds in a re-sealable package
Pollinators are probably the first beneficial insect that we think of. Without pollinators, our food resources would be drastically reduced. Pollination is required to produce seeds and fruit in up to 80 percent of the world's flowering plants, including 2/3 of the world's food plants. It would be difficult to imagine our food choices without food plants!
Annual and perennial mix.
Our "Wild & Untamed" Hummingbird & Pollinator Wildflowers Mix contains a blend of 24 bright, aromatic, and nectar-rich wildflowers including Butterfly Milkweed seeds, Chinese Forget Me Not, Columbine, Snapdragon, Aster, Cosmos seeds, Larkspur, Wild Lupine, Foxglove, Bird's Eye, Prairie Clover, Alyssum, Four O' Clock-Marvel, Lemon Mint, Maltese Cross, Jasmine, Poppy seeds for planting, Penstemon, Sage, Catchfly, Marigold, Nasturtium, Zinnia, & Treemallow.
Hummingbird/Butterfly Mix wildflowers are hardy, easy to grow from seed, and ideal for kids or novice gardeners, and attract beautiful birds, bees, and other beneficial creatures.
To sustain their supercharged metabolisms, hummingbirds must eat once every 10 to 15 minutes and visit between 1,000 and 2,000 flowers per day.
You can attract, feed and nourish hummingbirds in your backyard with a few easy steps. Flowers, perches, insects, and water are the key ingredients to a healthy yard that will attract these amazing jewels.

NEW ARRIVAL for 2024

PLANTING INFO
Planting Depth: 1/8"
Days to Germinate: 20-45 Days
Sun/Shade Requirements: Full Sun
Water Needs: Moderate Water
Planting space: Approx 125-200 seeds per square foot (single packs) or 1 ounce per 250 sq ft.
You can definitely scatter seeds over a larger area and they'll fill in as they re-seed.
Helpful link for Planting info
Related Products