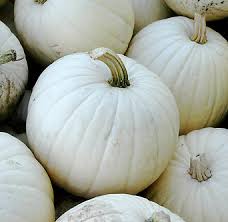 White Queen Pumpkin
$ 3.00
110-120 days. Curcubita pepo
White Queen Pumpkin Seeds grow ghostly white pumpkins that reach 7" to 10" in diameter.
White Queen heirloom pumpkins are a decorative and a popular choice for making Halloween displays thanks to the ghostly white coloring.
Use these pumpkins as a ramekin for creme brulee, apple crisps, and custards, or stuff with rice!

Contains 15 heirloom seeds
NEW ARRIVAL for 2024
Related Products