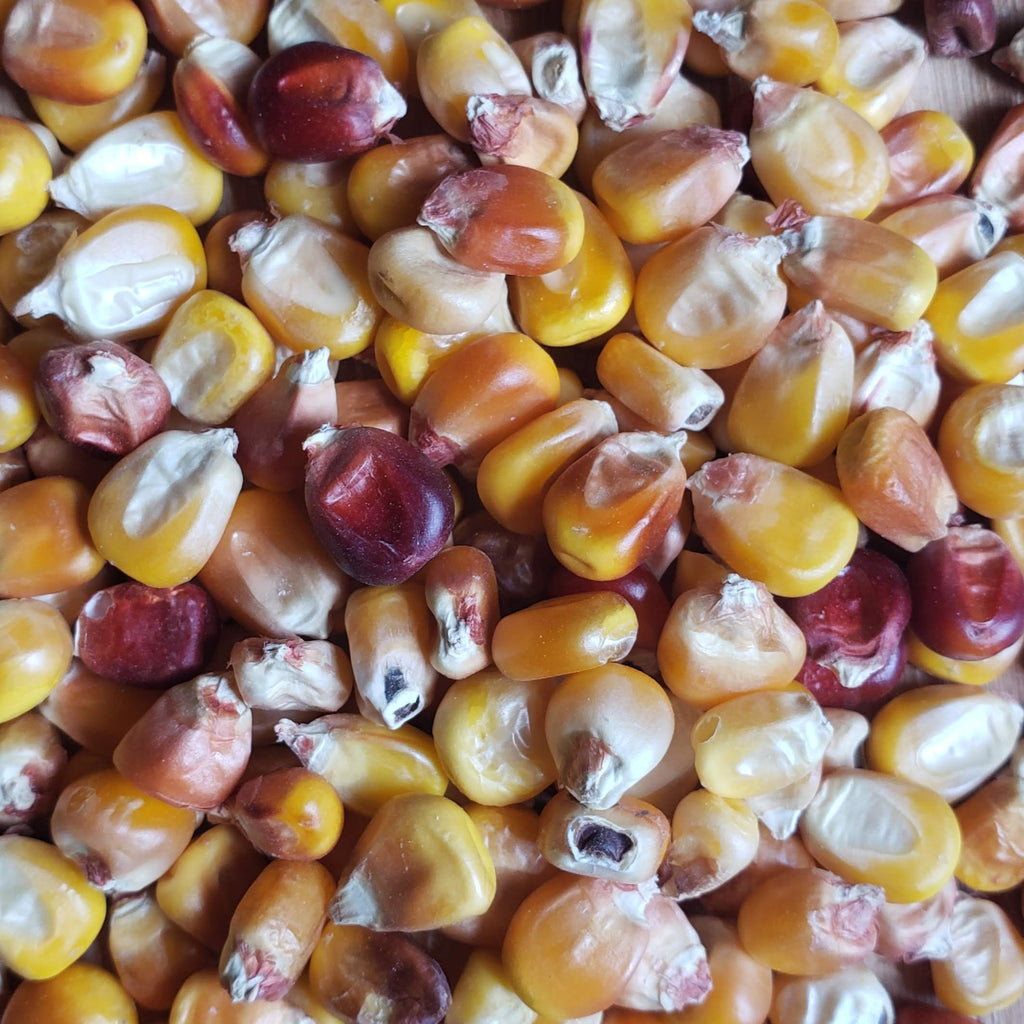 Wapsie Valley Corn
$ 2.95
90 days. Dent Corn

An heirloom dating back to the 1800s.

This field corn produces 8-9″ bicolor ears with copper red and yellow kernels. Once ground, the corn meal has a light yellow tent with red flakes. This is a great field corn for making corn meal for frying, cornbread, tortillas and more.
This variety is named for the Wapsie Valley region in Iowa, in turn named for the Wapsipinicon River. The name of the river in the Ojibwe language is Waabizipinikaan-ziibi ("river abundant in swan-potatoes") on account of the Arrowhead plant, also known as Wapato, or "swan-potatoes", found along its banks.
Contains 40 heirloom seeds
*NEW ARRIVAL for 2022*
Related Products