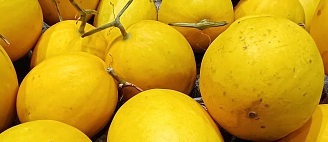 Vine Peach Melon
$ 2.50
80 days. Cucumis melo
A delicious melon with so many aliases.
The most commonly used names today are vine peach and mango melon, but they've been known as Orange Melon, Vegetable Orange Melon, Melon Apple, Garden Lemon, Glass Melon, Melon Peach and Chito Melon.
This variety was very popular in Victorian times for making sweet pickles pies and preserves.
This delectable peach sized melon has a low sugar content with a slight mango flavor. The fruits have a yellow color rind and a creamy white inner flesh, the fresh fruits have a lovely peachy-mango scent .
Contains 20 heirloom seed
NEW ARRIVAL for 2024
Related Products