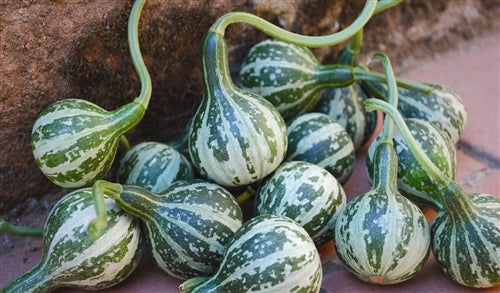 Tennessee Dancing Gourd
$ 3.00
95 days. Cucurbita pepo var. ovifera
Also called Tennessee Spinning Gourd and Spinning Top Gourd.
Great project to get your children involved in the garden. Harvest and let them completely dry before painting. These tiny little 2-5" gourds also make craft and jewelry projects as well.
There's very little known about the Tennessee Dancing Gourd other than it originated from a Mr. Gordon of Primm Springs in Hickman County, Tennessee. At one time, seeds became almost impossible to find.

Contains 15 heirloom seeds
NEW ARRIVAL for 2023
Related Products