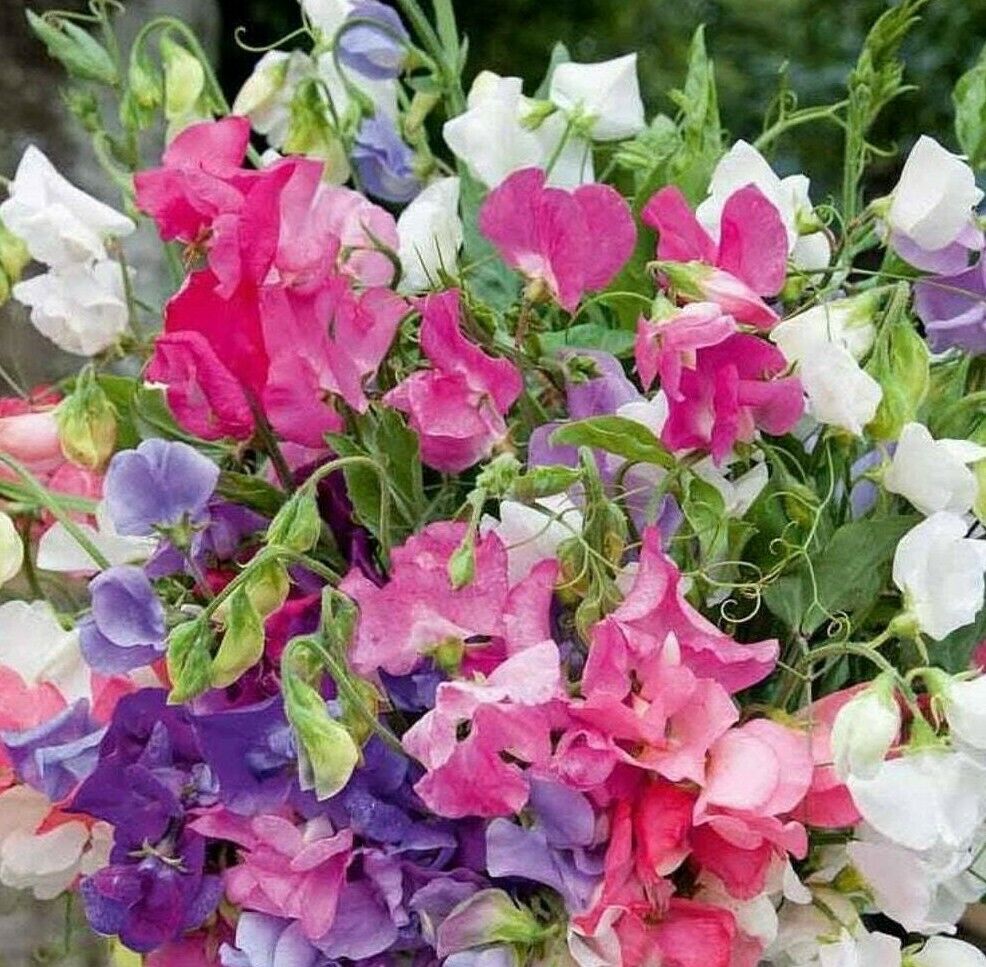 Sweet Pea, Bijou Dwarf Mix
$ 2.50
Lathyrus odoratus
Bijou Mix Sweet Peas are the perfect choice for borders, containers, or any smaller space!
Short-growing annual spreading vine. Thrives in bright, sunny growing areas.

Attracts Bees, Attracts Butterflies, Attracts Pollinators, Easy to Grow & Maintain
Contains 25 seeds
This plant/flower is not edible
NEW ARRIVAL for 2023
Related Products
Beautiful mix that keeps on blooming
I got a packet as a bonus gift in some seeds I ordered from here and they are absolutely beautiful. Baby blue, violet, deep red, white. I planted just before the last frost and it took about a month for them to sprout but they have been in full bloom for almost 2 months now. They smell great too. Deer haven't touched mine so far.