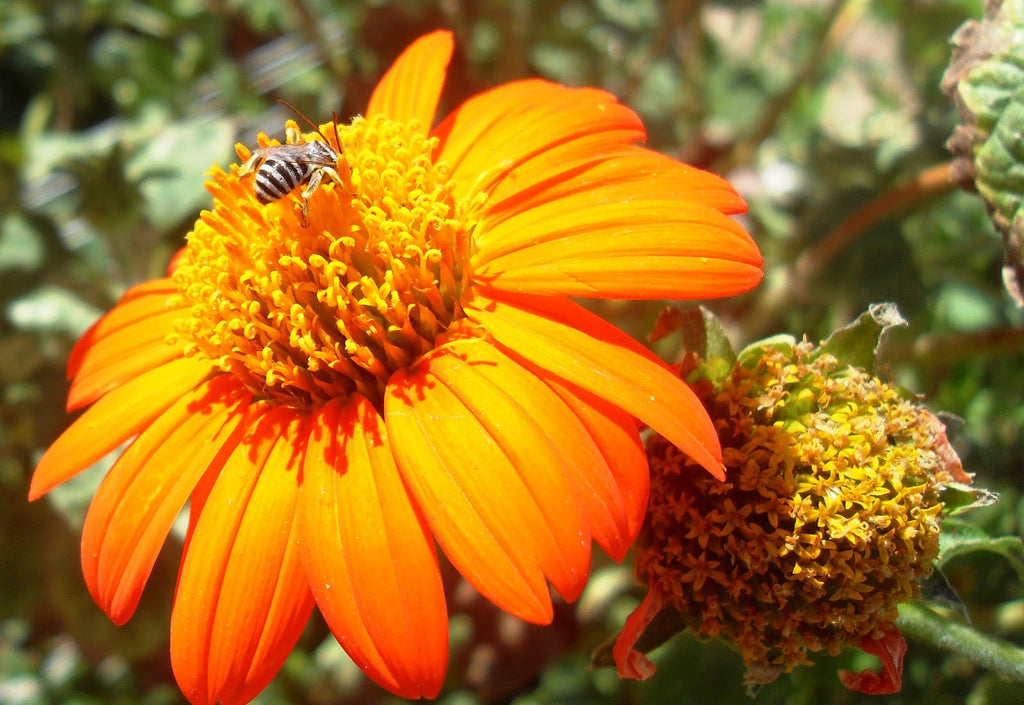 Sunflower, Mexican
$ 2.00
Tithonia rotundifolia
Low-Maintenance, Quick-growing annual that produces vivid red or orange-red dahlia-like flowers from mid-summer on. Its leaves are somewhat attractive, being dark green and lobed. Plants can reach up to 6 feet tall and 2 feet wide in just a few months.

Contains 20  seeds
Related Products
Best annual for pollinators I've ever grown
I started these inside in March in zone 6b, transplanted outside at the end of May. The germination rate was very high and once transplanted, these grew tremendously wherever I planted them. They were always covered in pollinators, even hummingbirds! We don't see a huge amount of hummingbirds in our area, but everyday they were on these plants at least once that I saw. Monarchs, swallowtails, skippers, fritillaries and Sphinx moths were always floating around, as well as a plethora of bees. The plants flowered continuously from mid summer through the first hard frost, so they helped nectar well into the fall. They can get big (which I loved) if they have the space; some were 6' high and 4-5' across. These will be a permanent part of my garden every year from now on. Outstanding annuals for color, vigor and nectar!