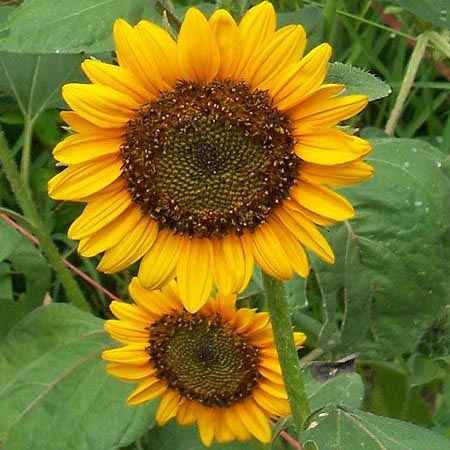 Sunflower, Dwarf Sunspot
$ 2.00
One of the easiest flower seeds to grow, Sunflower seeds, makes a huge statement in the summer landscape. Dwarf Helianthus are great for containers and flower beds, and they only reach 12 - 24 inches tall with an average sized single 10 inch head. What a cheerful plant for any sunny location and so easy to establish from dwarf Sunflower seeds! Upland game birds and pheasants like Sunflower Sunspot for food and cover.

Contains 20  seeds
Related Products
Love these little beauties!
These sunflowers are super easy to grow and attract pollinators to help your food garden thrive! They look exactly like sunflowers, but they only grow to about one foot. They grow quickly too and in sandy soil as well, which as a Florida grower, is a bonus for me. Love these little flowers!