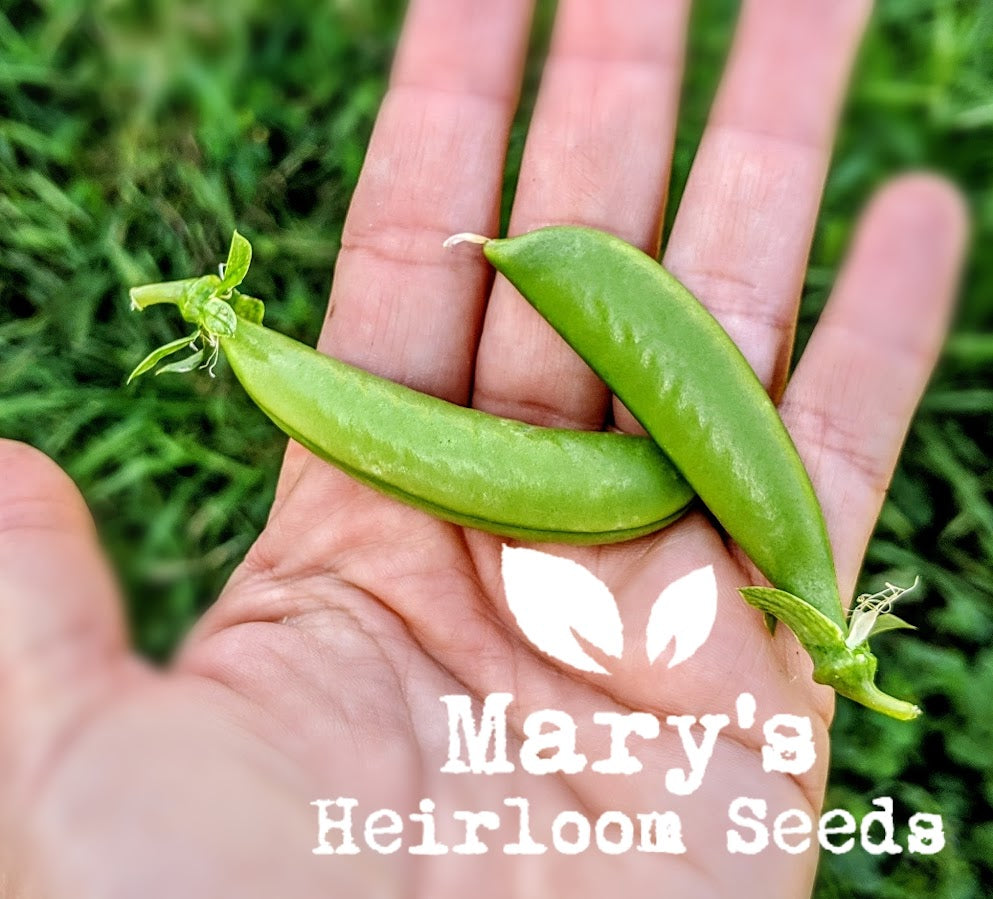 Sugar Snap Pea
$ 2.50
This is the wonderfully sweet, edible-pod pea so popular with consumers and gardeners. Provide strong support for 6' vines. The delicious, tender pods are great raw (eaten before you ever leave the garden), stir-fried, or in salads. They also freeze very well.

Contains 25 heirloom seeds
Related Products
Sweet little gems!
Grew sweet peas for the first time this season and got quite a few off of three plants. Grew the plants in a raised bed. Loved how sweet they tasted, and they had such a nice texture and flavor!
Love. Love. Love.
Okay, not only are these tasty, they are realllllly really fun to grow! These grew tall incredibly fast. Very low maintenance. Love my seeds from Mary's!