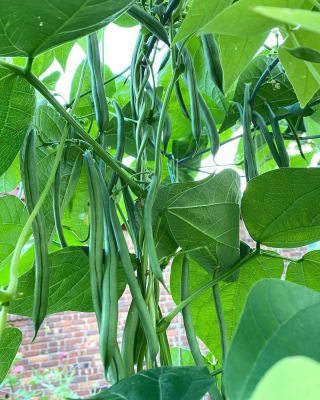 Seychelles Bean
$ 2.50
55-60 days. Phaseolus vulgaris

Seychelles is a pole bean known for its remarkable dependability, productivity, and flavor. Climbing plants are loaded with heavy clusters of uniform, straight, and stringless snap beans ranging from 5-6" long.
Many gardeners prefer pole beans for their distinctively strong flavor. Because they use vertical space, they free up the horizontal rows in the vegetable garden for other varieties while bearing abundant harvests
Intermediate resistance to common bean mosaic virus.
Contains 25 heirloom seeds
Related Products