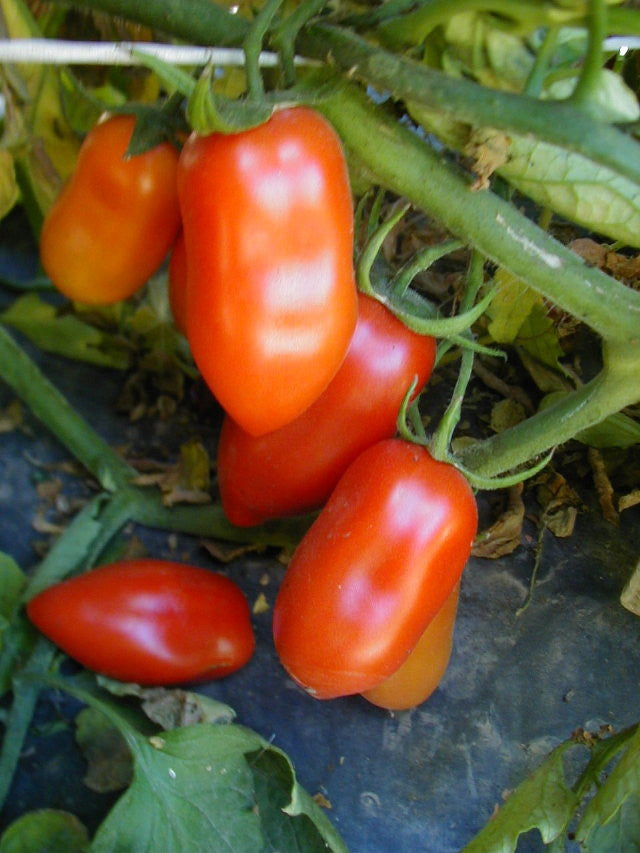 San Marzano Paste Tomato
$ 2.25 $ 2.95
80 days. (Determinate)
Italian heirloom, famous for its use in Neapolitan pizza and other Italian dishes.  Long Roma-type tomatoes, 3-4 oz fruits with pointed ends. Thick, dry, low acid flesh contains few seeds. Very productive 6 ft. tall plants have good disease resistance. Excellent canning variety.
Contains 25 heirloom seeds
Related Products
The Best Paste Tomato!!!!
My absolute favorite of the paste tomatoes. Little amount of seeds and meaty. They are a very prolific tomato but tend to produce all at once. This guy is a staple in my garden.