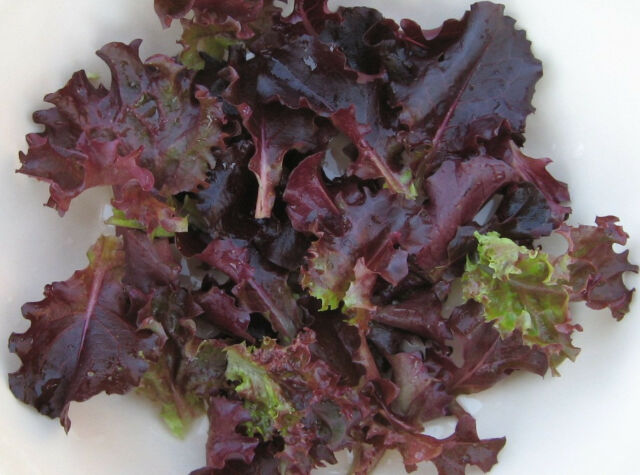 Ruby Red Lettuce
$ 2.25
40 days. 
This one is a beauty!  Ruby Red is a very dark red, loose leaf lettuce variety.

Ruby Red does well in zones 3 to 9 and is more heat tolerant than some lettuce varieties.  Plants grow compact with loose, red and green leaves.
Contains 200 heirloom seeds
MORE SEEDS for 2024

Sow seed 1/8 inch deep, 1 inch apart in rows 6 to12  inches apart.

Related Products