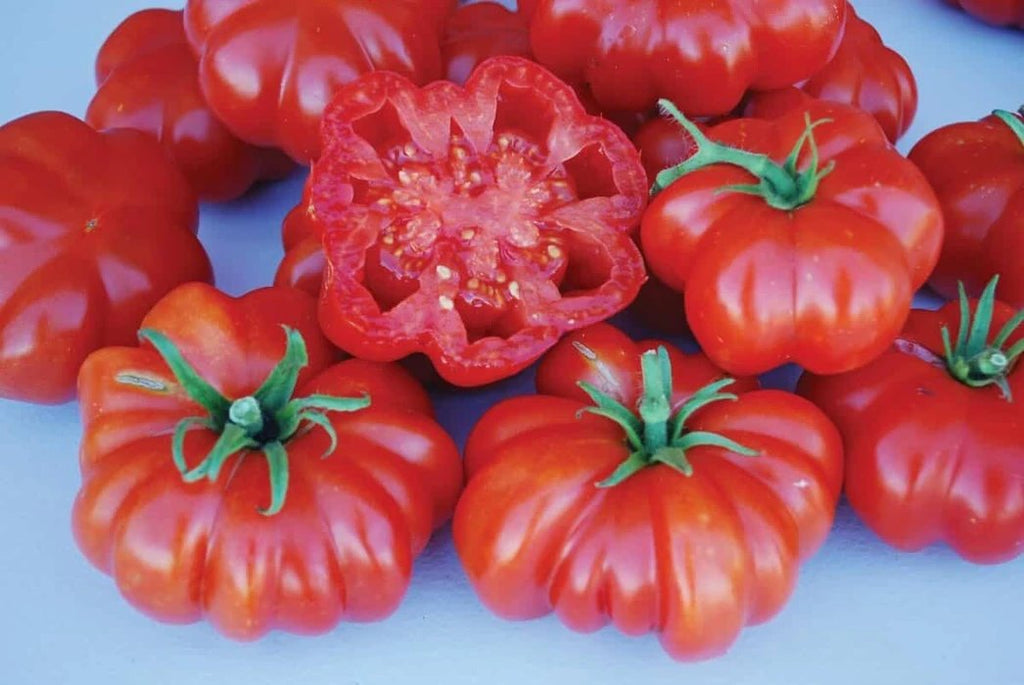 Rosso Sicilian Tomato
$ 3.00
90 days. (determinate) also called Russo Sicilian Togetta

Italian heirloom, flat deeply ribbed, up to 6 oz, Rosso (red) fruit. Brought to US from Sicily in 1987. It has a flat, but fluted shape that almost resembles a flower.

Firm pithy flesh is perfect for making tomato sauce or paste. Thin skin bruises easily.
Contains 25 heirloom seeds
Related Products
Hearty, Heavy Producer & Delicious Fruits
This variety has grown marvelously in my yard. The plants get quite tall - the standard metal tomato cages were not tall enough...you will probably need supports that are 4-5' high. The tomatoes are quirky looking and taste great - tangy and full-bodied. These are good for stuffing, sandwich slices, and fried green tomatoes. I haven't yet preserved any, but I can see where the texture would lend itself to processing.