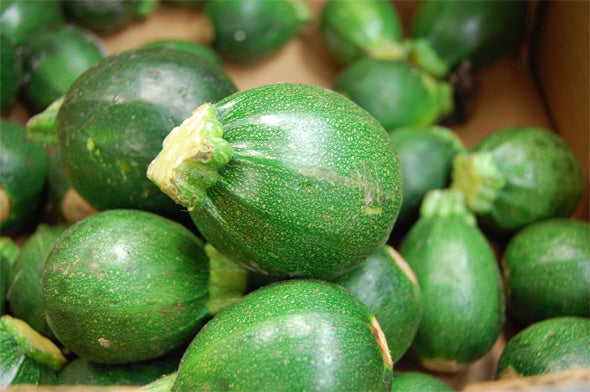 Round Zucchini
$ 3.00
45 days.  Round Zucchini is a stunning plant with speckled green leaves born on a robust bush-type plant.  Super fast growing and are generally eaten when they are 3-4" in diameter. 
Fruits go from flower to fruit in about 7-8 days. Round Zucchini has a mild flavor perfect for any squash dish. 
Very heavy producer. 
Contains 20 heirloom seeds
Related Products
Round and tasty!
This squash grew with little soil treatment and daily watering. Started producing squash at about 90 days. Grows to the size of cantaloupe quite easily.