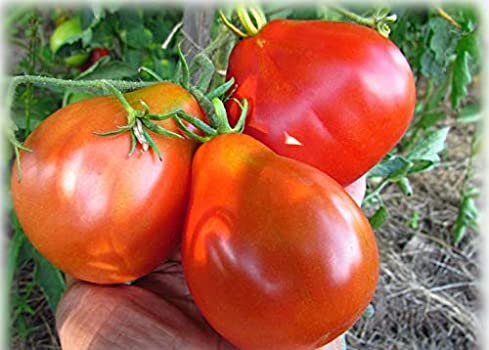 Red Truffle Tomato
$ 2.50
85 days. Indeterminate
Red Truffle is unique variety that is perfect for making stuffed tomatoes or fancy garnishes. The fruit vary in size from 6-8 ounces each.
If you are looking for a rare one that stands out in the garden this one is an excellent choice!
Red Truffle Tomatoes have a great flavor, relatively sweet for compared to other varieties. Their deep red color is spectacular.

Contains 15 heirloom seeds
NEW ARRIVAL for 2023
Planting Instructions: Seeds should be sown in warm conditions, covered very lightly (depth of ¼ inch) and kept reasonably moist until seedlings emerge. 
Transplant or thin seedlings 13-17 inches apart.
Grow in full sun.  Stake or cage for support.
Related Products