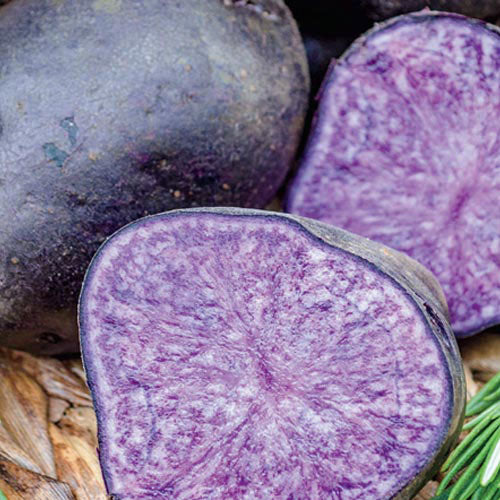 PURPLE Majesty Seed Potato
$ 14.50
AVAILABLE for Pre-Orders MAY 2023

This purple inside and out potato is loaded with Anthocyanidins, an antioxidant.

Purple Majesty potatoes are oval with purple/blue flesh. They have much better flavor than other blue varieties and keep their rich color when cooked.
80+days, mid-season
Nice uniformity and yield
Great baked or fried
Limited Availability
Estimated ship date: 5/20/23
As we ship on a first come, first serve basis, your order may not ship until days or weeks later. You will receive an email when your order ships.

Related Products
Fabulous
Our potatoes grew into healthy plants and produced some very unique and tasty tatters.