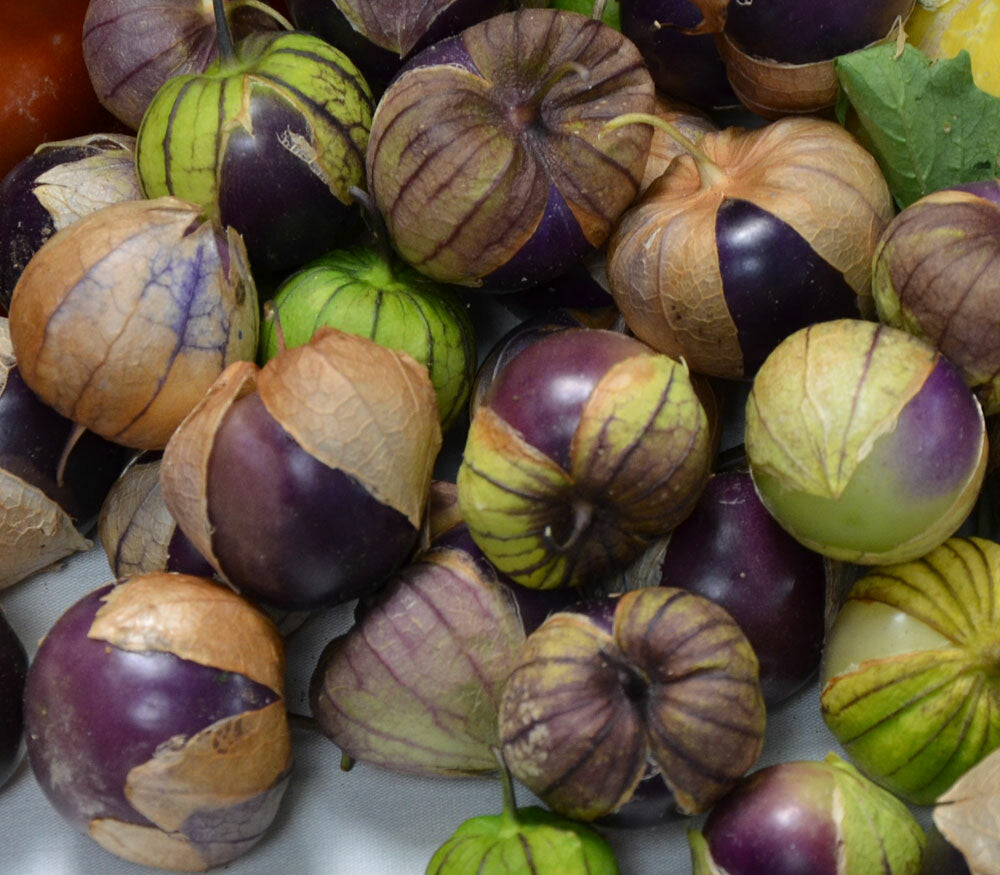 Purple de Milpa Tomatillo
$ 2.95
90 days. An heirloom variety from Mexico. Physalis ixocarpa

A Milpa is a family corn field in Meso-America that typically has quite a bit of plant diversity of food crops growing in it, one of which are these unique purple green tomatillos.
Plants grow to 3-4 feet. Very small (¾") purple-tinged fruits borne on 3-4' tall plants. Fruit typically does not burst through husk when ripe. Sharp flavor preferred by some cooks over other tomatillos.

Contains approx 20 heirloom seeds
*NEW ARRIVAL* for 2022
Related Products
Beautiful purple color
We grew these for the first time in 2022. They were good producers! They have a nice flavor and Beautiful purple color. We have grown purple tomatillos but usually the husk on them is purple not the fruit. If you haven't tried them i would suggest you do. FYI, you really need 2 tomatillo plants to get a good harvest.