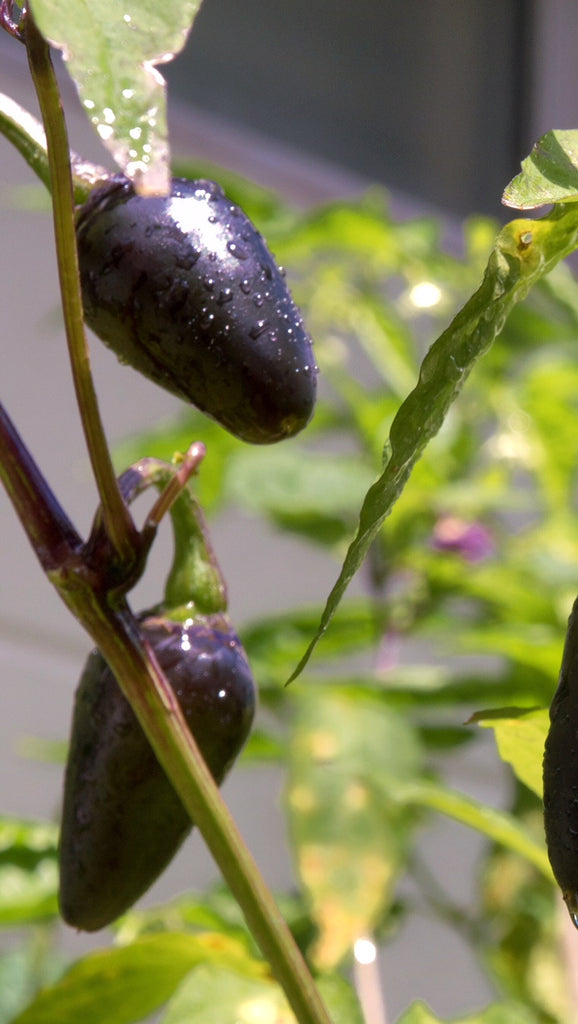 Purple Jalapeno Pepper
$ 2.95
80 days.  A large Jalapeno pepper that turns deep purple before maturing to red. Full Jalapeno flavor and heat; great for salsa and other Mexican foods.
Plants both productive and ornamental.

Contains 15 heirloom seeds
Related Products
Very pretty jalapeños
These are very busy plants! The flowers are gorgeous purple blooms, and the jalapeños it produces are smaller than the green variety, but look great canned in a jar with the green ones. Very large production on these plants. High rate of germination- over 90 percent. Very pleased with how these came out as it was our first year planting them.
Purple jalapeños are the best!
These seeds were easy to germinate and have been prolific producers!! I love the beautiful purple flowers and am amazed at the amount of peppers on each plant!
unusual and beautiful
so pretty and delicious. can't wait to put some in the smoker