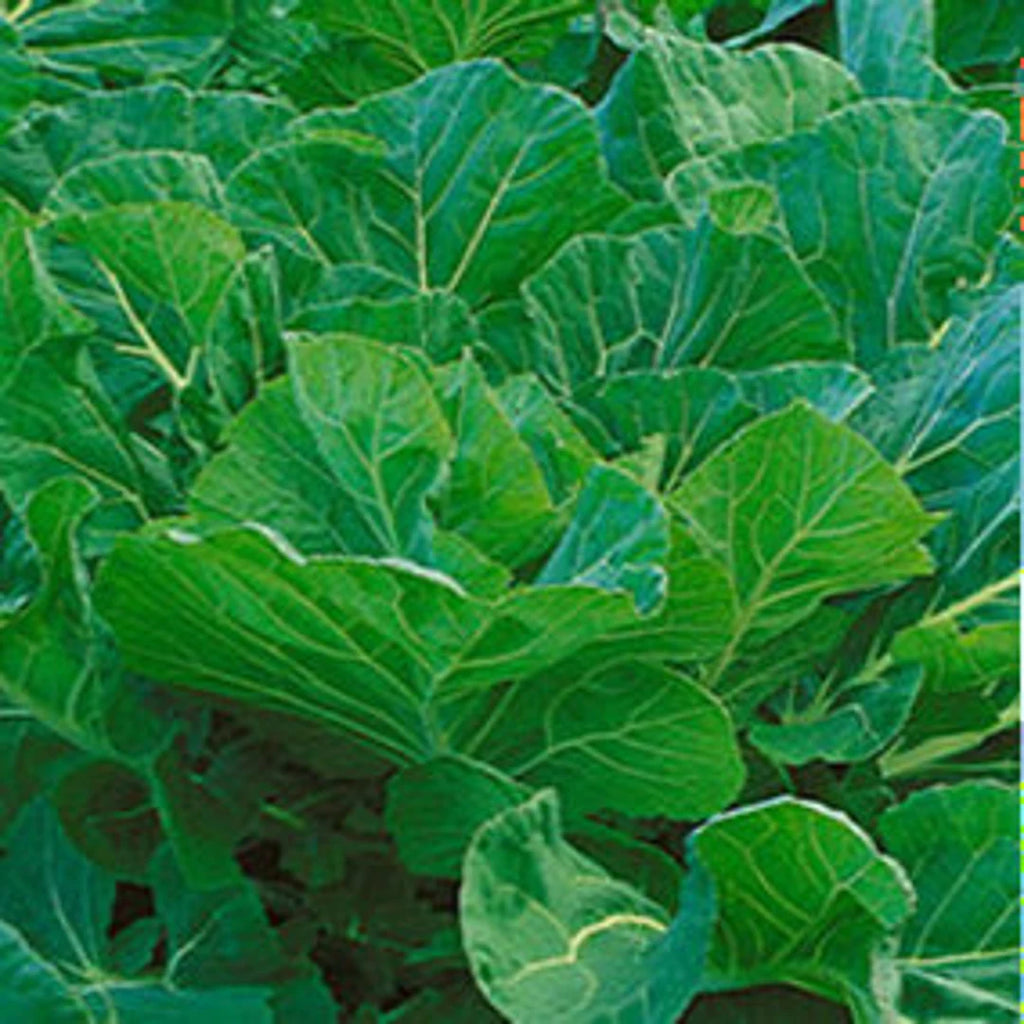 Portuguese Kale
$ 2.50
60-80 days. Brassica oleracea

This Kale variety may be the hardiest of them all. Portuguese Kale is more heat tolerant and cool tolerant than most kale varieties.

Growing up to 3' across, Portuguese kale produces tender, especially large, flat, deep blue-green leaves with white stems and ribs.
Contains 100 heirloom seeds
NEW ARRIVAL for 2024
Related Products
This Will Be Forever in My Garden
This kale held up wonderfully in my garden in HOT Northern California! I also like the taste better than the regular cannon-ball types. Now I've got a few starting in my garden in early November. It's definitely worth the space it takes up! Another aspect I really like is that I don't have to harvest an entire head. Its spred-out nature means you can simply remove a few leaves for a meal.