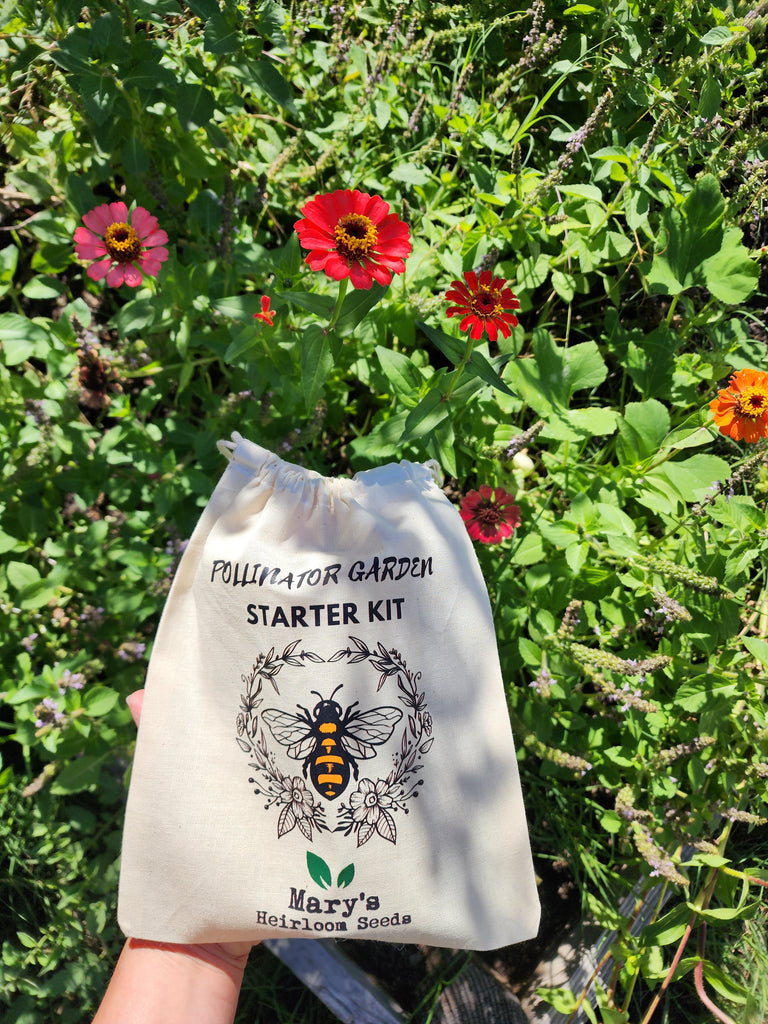 Pollinator Garden Starter Kit
$ 24.50
NEW ARRIVAL for 2024
Encourage beneficial pollinators to your garden!

As a result, you might reap the benefits of higher crop yields, harvest fresh herbs and enjoy the buzzzzzing of pollinators in your garden.
This kit includes seeds, in depth planting info and a re-usable bag.
Seed Packs include: French Marigold, Butterfly Garden Mix, Calendula, Borage, Thai Holy Basil, Black Oil Sunflower, Wild Sunflower, Black Eye Susan and Lacy Phacelia.

Bulk Pack included: Zinnia Mix
Plastic free kit
Related Products