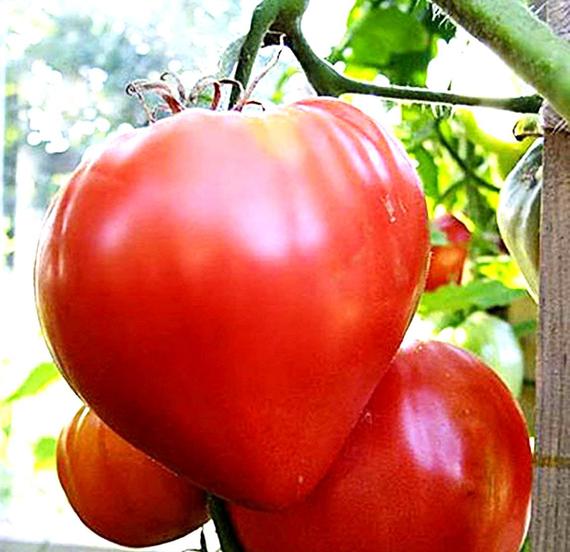 Pink Oxheart Tomato
$ 2.50
85 days.  Indeterminate.  Vigorous vines produce large bunches of huge pink tomatoes in the shape of an oxheart.  Tomatoes are very meaty and flavorful.
Popular with old timers, a good all-purpose variety.  Great for processing or sliced for a sandwich.
Contains 25 heirloom seeds
Related Products
They grow huge even in the desert!
I wondered how this variety would do in our Phoenix garden--they did great. They set a bit later than our other varieties, but the largest ones were nearly one pound before the heat set in. I will definitely plant these again next year.
Awesome tomatoes
After growing these and the German red tomato this year, along with a mixed bag of canning tomatoes. Next year we are planning to grow mostly these and the German reds and only a few canning types. Awesome tomatoes.
Best tomato EVER
My husband is the gardener and raves about this tomato, he keeps asking me when I'm going to order the seeds. Okay, I'm placing my order!