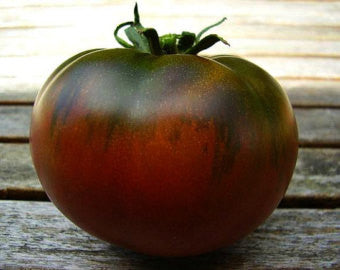 Paul Robeson Tomato
$ 3.25
90 days. Indeterminate.  This famous tomato has almost a cult following among seed collectors and tomato connoisseurs. They simply cannot get enough of this variety's amazing flavor that is so distinctive, sweet and smokey. 7-10 oz. fruit are a black-brick color.
Named in honor of Paul Robeson, an equal rights advocate. This Russian heirloom was lovingly named in his honor.  As this tomato variety originates from Russia, and sets fruits at lower temps, it is an excellent choice for cooler growing regions.

Contains 15 heirloom seeds
Related Products
An excellent Purple
It was hard to choose which was my favorite heirloom tomato from Mary's Heirloom Seeds but this one was the top. Germination was great and the yield was better than expected.