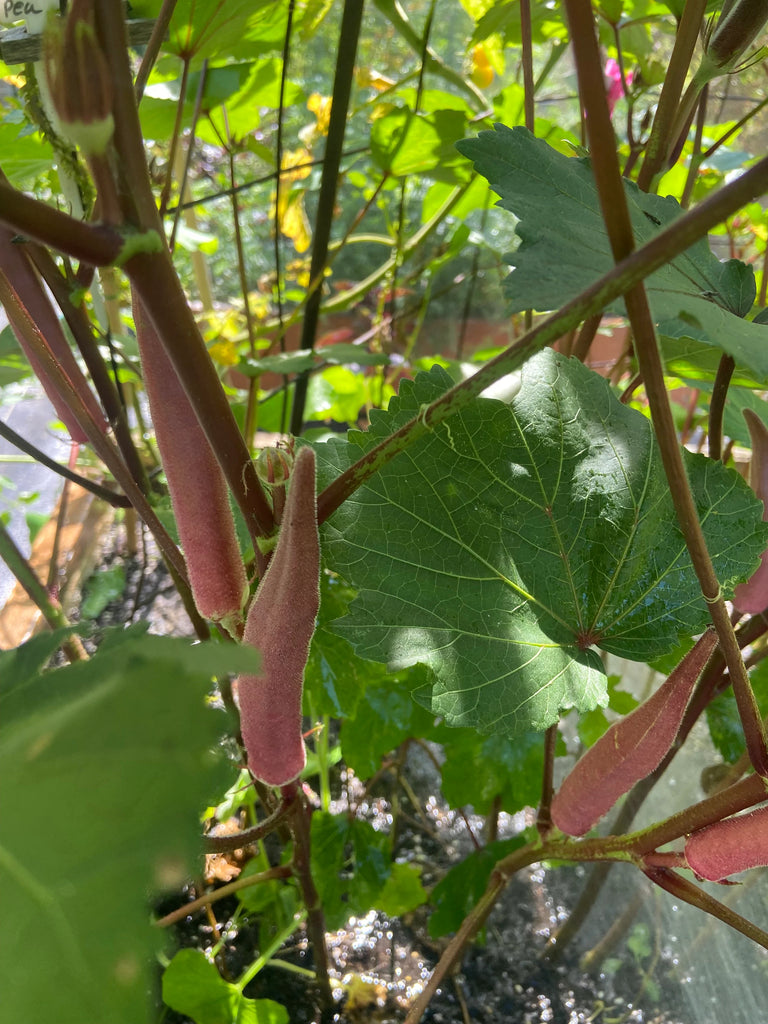 Okinawa Pink Okra
$ 3.50
55 days. Abelmoschus esculentus

PINK OKRA! Crazy right? And it's an heirloom.

Uniquely pink smooth pods. The pint (almost light magenta) color fades a bit when cooked.

Great flavor and good production. Pods tender to 6 in. 5-6 ft tall plants.
Contains 20 heirloom seeds
NEW ARRIVAL for 2024
Planting Instructions:  Prior to planting, soak okra seeds for 12-18 hours (optional).  Seeds should be sown in warm conditions, covered very lightly (depth of ½ inch) and kept reasonably moist until seedlings emerge.
Related Products