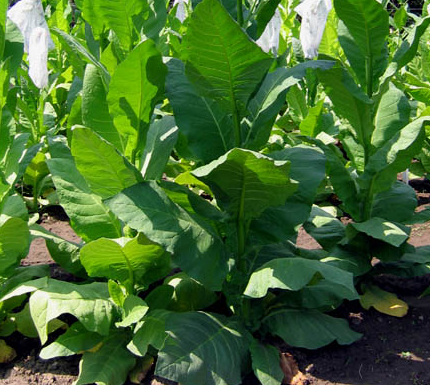 Nostrano del Brenta Tobacco
$ 4.00
70 Days. Nicotiana tabacum
Nostrano del Brenta comes from the Brenta valley of Italy where it has been grown since the sixteenth century. Traditionally, cigars rolled with Nostrano del Brenta use no other varieties for fill, wrap or binding.
Nostrando del Brenta cigars still traditionally use this singular tobacco as a wrapper, binder, and filler rather than having to source and cure and wide variety of tobaccos. The flavor is described slightly sweet with woody and earthy notes.
Nostrano del Brenta grows up to 7 feet high, producing a this, substantial large leaf.
Perennial in roughly Zones 8 to 11. Can be grown in many other zones as an annual.
Contains 50 heirloom seeds
NEW ARRIVAL for 2024
Some growers use tobacco as a companion plant and/or for DIY pest control. 
Mary's Heirloom Seeds does not encourage tobacco use.
Related Products