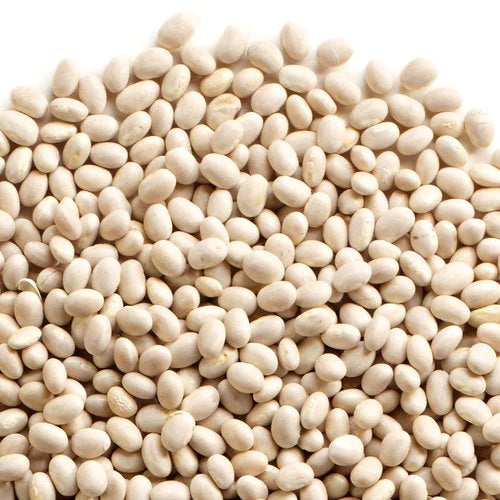 Navy Bean
$ 2.50
95 days. Phaseolus vulgaris

Navy beans were enjoyed for centuries by the Mandan people of modern-day North Dakota. The plants will typically grow to around 2' tall, producing many 5" pods that will yield 5 or 6 seeds each.
Also called White Navy bean, Boston Pea, White Bean and Navy Pea Bean.
The Navy bean is one of the best cooking beans around. Great flavor and taste. A small, delicious, white bean that can be used in soup or for baking. Great bean for cooking and offers great flavor.
Contains 30 heirloom seeds
*NEW ARRIVAL* for 2022
Planting Instructions: Soak beans 2-3 hours before planting. (optional)
Seeds should be sown in warm conditions, covered very lightly (depth of ½ inch) and kept reasonably moist until seedlings emerge. 
Grow in full sun.  Thin Seedlings 6-12 inches apart.
Trellis for support.  Do not over water.
Related Products