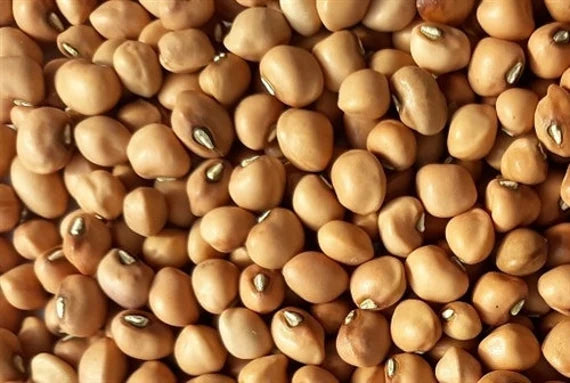 Mississippi Purple Cowpea
$ 2.50
60 days. Vigna unguiculata

'Mississippi Purple' is a brown crowder type cowpea. The plants are semi-vining in growth habit setting pods early and concentrated, slightly above the plant, making the task of picking easier.
Plants grow 24"H semi-erect with semi-compact foliage and Lavender flowers.
At the dry stage, the pods are purple then brown. Pods contain about 14 seeds and mature over a short time.

Contains 40 heirloom seeds
NEW ARRIVAL for 2023
How to Grow: Sow seed 1 in. deep, 2 in. apart in rows 3-6 ft. apart, thinning to 4 in. apart. Southern peas have cultural requirements similar to beans. They need warmer soil, so wait until 3-4 weeks after last frost to plant. Need full sun and a warm growing season. For best results provide a well-drained soil, with pH in the range of 5.5-6.5. 
The ability of southern peas to grow in poor soil is quite remarkable--many varieties are also used as cover crops--and they are relatively free of insects and disease in the Mid-Atlantic.
Related Products