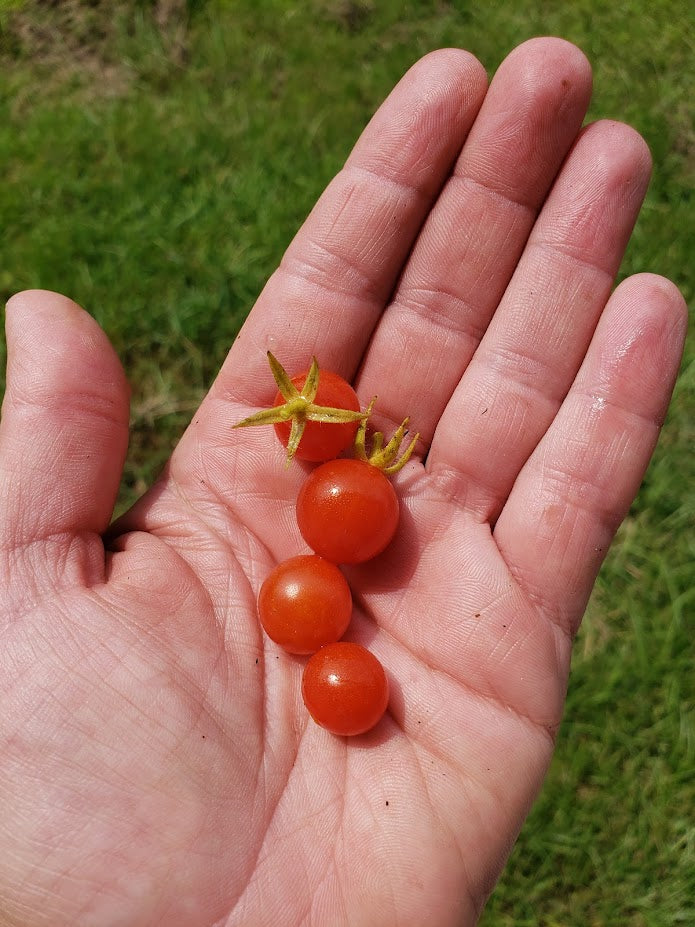 Mexico Midget Tomato
$ 3.00
60 days. (Indeterminate)
Mexico Midget tomato plants produce lots of ½-¾" dark red cherry tomatoes on each plant. Huge tomato flavor for such small fruits.
A delicious snacking tomato. Easy to grow in a container.
If you like the Wild Everglades tomato then you'll love Mexican Midget Tomatoes!
Contains 15 heirloom seeds
NEW ARRIVAL for 2024
Related Products
Going in my hydros as soon as the Tiny Tim's are done! So excited!