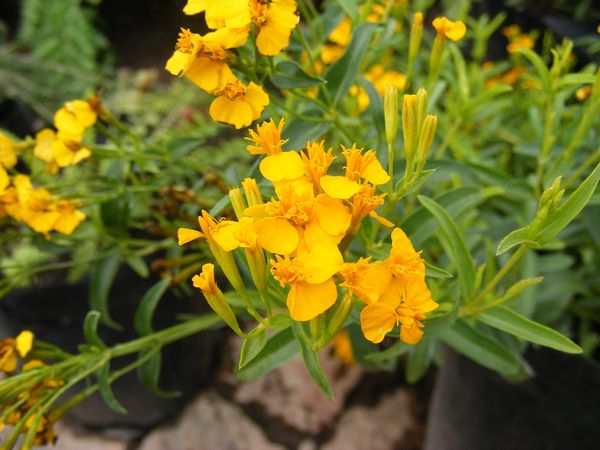 Mexican Tarragon
$ 2.95
Tagetes lucida
Also called Mexican Mint and Mexican Marigold.

It is believed that Mexican tarragon originates from Guatemala. The Aztecs grew Mexican Tarragon for culinary, medicinal, and ritual uses. It added a spicy flavor chocolatl, a drink made with cocoa from which we get the English word "chocolate."
Mexican Tarragon grows best in zones 9-11. Mexican tarragon grows all spring and summer and produces many yellow, single marigold-like blossoms from August to September. Plants need full sun or partial shade and must have well-drained soil. These wildflowers are relatives of the common garden marigold, but the flowers are sparse- small yellow blooms with only five petals. Mexican Tarragons are a perennial growing up to 2ft 7in by 1ft 4in. The upright plants pair well with other fall bloomers such as pineapple sage. They grow easily and are drought tolerant, however, they will reach a fuller bloom if kept moist.
Contains 50 seeds
*Back in Stock for 2023*
Related Products