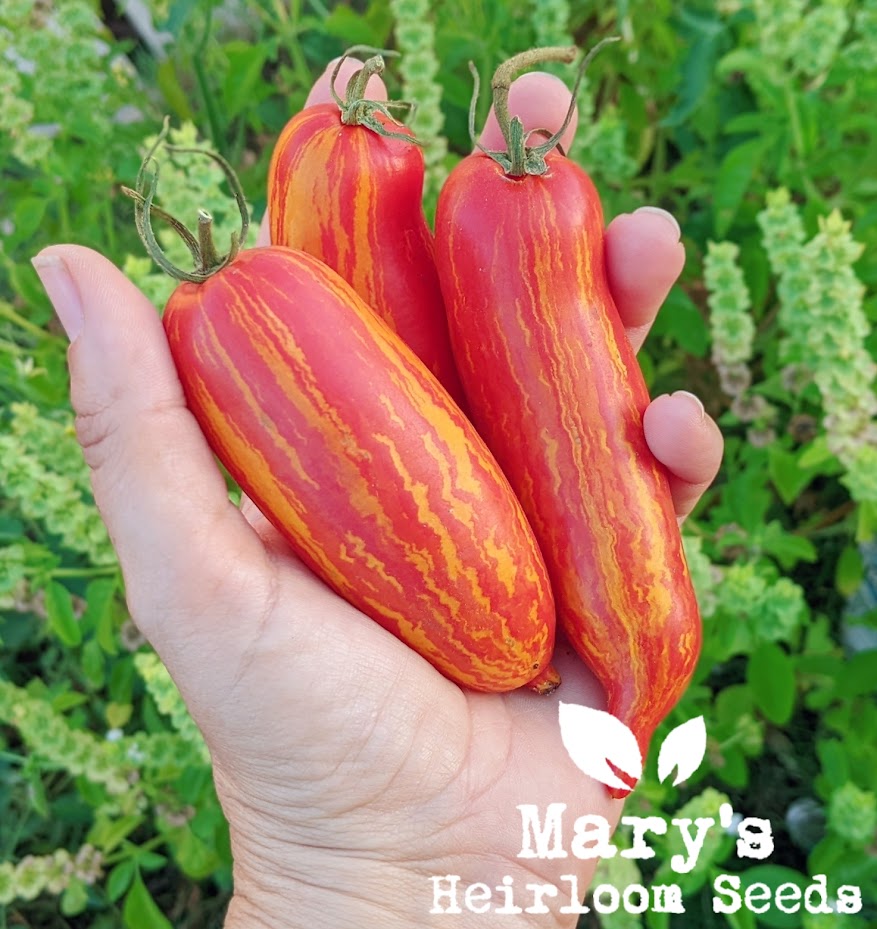 Mary's Heirloom Tomato Seed Collection
$ 55.00 $ 57.00
If you're looking for an amazing combination of Heirloom Tomato seeds available from Mary's Heirloom Seeds you have definitely found it!

All heirloom tomato seeds listed are individually packaged in compostable envelopes.
Amana's Orange
Black Cherry
Cherokee Purple
Costaluto Genovese
Emerald Green
Georgia Streak
Golden Jubilee
Great White
Green Zebra
Hillbilly Flame
Hungarian Heart
Mr. Stripey
Paul Robeson
Pineapple
Pink Oxheart
Red Cherry
San Marzano Paste
Speckled Roman
Vintage Wine
Yellow Pear
*20 different varieties of heirloom tomato seeds*
NEW ARRIVAL FOR 2023
Basic planting instructions included.
Related Products