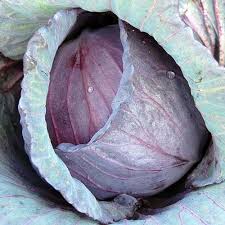 Mammoth Red Rock Cabbage
$ 2.50
When an eggplant plant is stressed, its blossoms will dry up and drop off without producing fruit. The most common reason a eggplant gets stressed is due to a lack of water. Your eggplant needs at least 2 inches (5 cm.) of water a week, more in very hot weather.
Read more at Gardening Know How: What To Do For Eggplant Blossoms Drying Out And Falling
90 - 100 days.  Mammoth Red Rock Cabbage is a beautiful, heirloom cabbage from 18
A large, late storage cabbage with firm, round heads that yield 5-8 lbs each and 8-10 inches across.
Mammoth Red Rock cabbage is often used raw for salads and coleslaw.  Rated as a good keeper with a crisp, sweet taste.
Contains approx 100 heirloom seeds
Related Products
Great
This cabbage grows into a 2 lb head. Grows slow though. Keep the soil moist and never let it dry out. Does very well in high heat in a chicken feed bag used as a grow bag. The roots will grow out of the bag an into the soil and the bag keeps the ground under it constantly moist which is a win win all around.