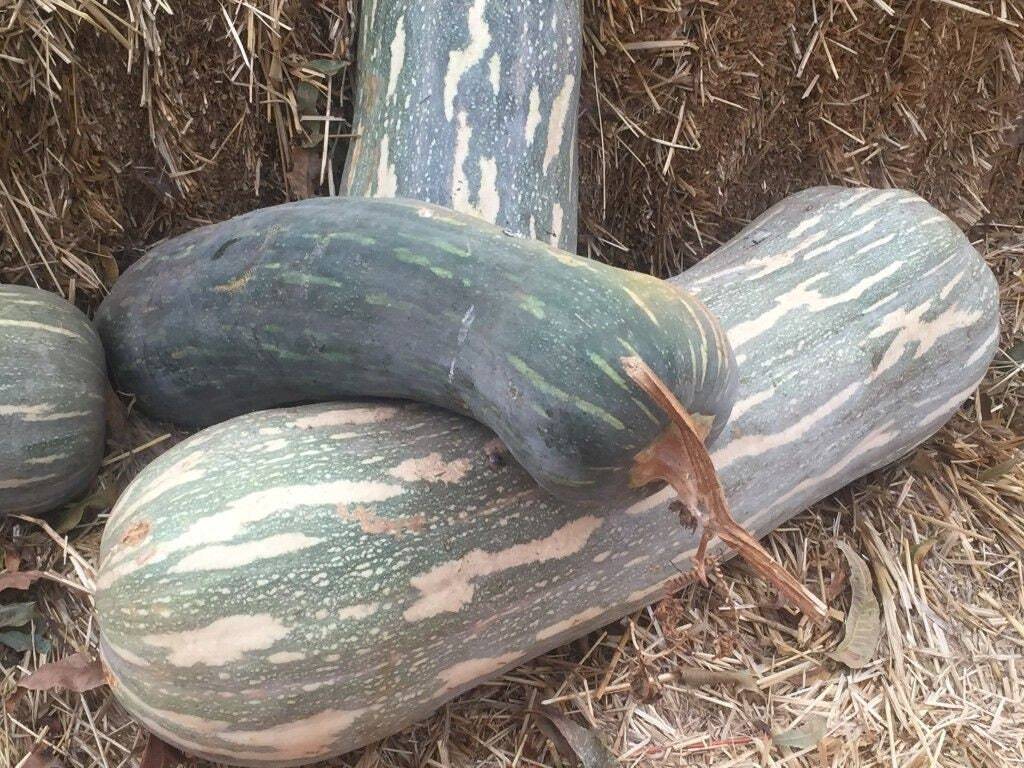 Lungo di Napoli Squash
$ 3.00
90 days. Cucurbita moschata
The same species as butternut squash, these plants have strong stems and are much more resistant than average to squash vine borers.

Lungo di Napoli Winter Squash is HUGE and flavorful. They are delicious in squash fritters, risotto, and stews. Throughout Puglia and Campania, and also Sicily.
Lungo di Napoli Winter Squash is eaten raw in salads, marinated, steamed, baked, and in sweets. It is also featured in a soup called cianfotta or giambota, which can include chili pepper, eggplant, tomato, pears and plums.
Large oblong-butternut shaped fruit can weigh 20-35 lb The flesh is bright orange flavor is superb rich and is very sweet.
Contains 15 heirloom seeds
NEW ARRIVAL for 2024
Related Products