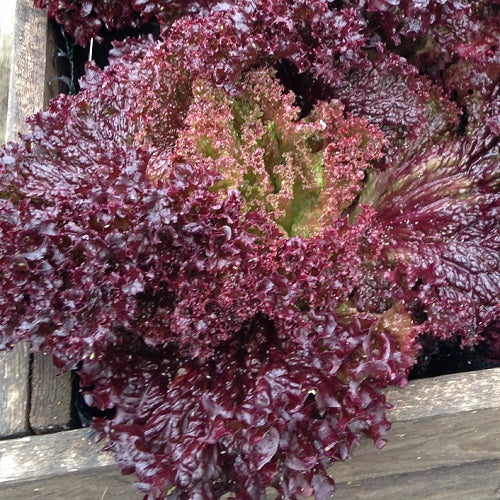 Lollo Rosso Lettuce
$ 2.50
50-60 days. Lactuca sativa

Lollo Rosso lettuce is small to medium in size and grows in a tightly compact, rosette shape. The frilly and curled, fan-shaped leaves are light green in the center and transition to a deep red-maroon around the edges.
Connected at a central base, the leaves do not form a head and are made up of single branches. Lollo Rosso lettuce is tender, crisp, and chewy with a sweet, slightly bitter, and nutty flavor.

An excellent variety for containers are a beautiful border plant.
Contains approx 200 heirloom seeds
NEW ARRIVAL for 2024
Related Products