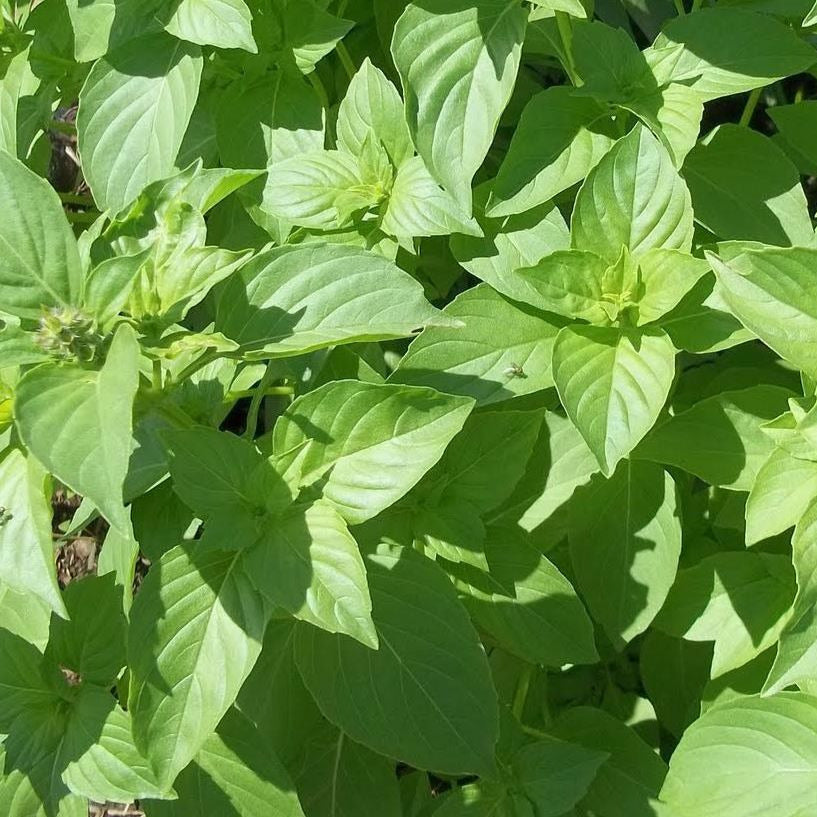 Lime Basil
$ 2.50
60 days.  Lime Basil is an heirloom variety, closely related to Lemon Basil.
Originating from Thailand, Lime Basil can grow 2 feet tall with bright green foliage. Lime Basil has a zesty flavor with a citrusy aroma.

Basil can be grown indoor our our side, in containers or in ground.  It's an all around great her to add to your garden!
Contains 50 heirloom seeds
MORE SEEDS for 2024
Planting info:
Seeds usually germinate in 5-10 days. Sow outdoors in the late spring when soil warms to 70 degrees.
Related Products
Wonderful smell
This basil has a smell that is wonderful and dreamy! I have used this basil fresh in salads (fruit & veggie) and drinks. I have used it in cocktails (alcoholic & non-alcoholic)' green teas and waters. I plan on drying some for other uses in the future.