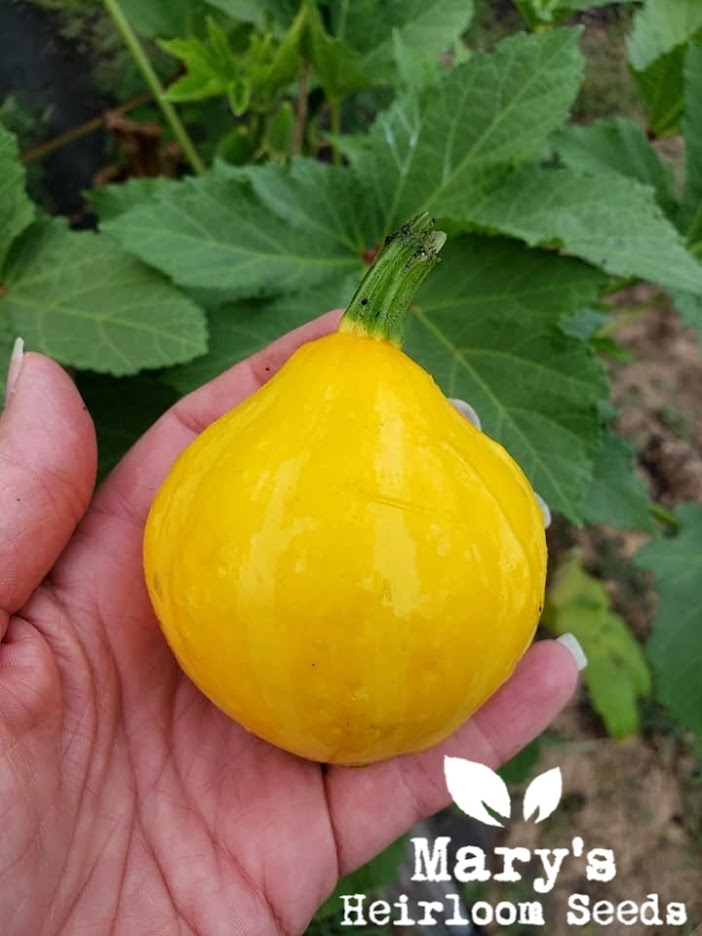 Lemon Squash
$ 2.75
50-60 days.  Cucurbita pepo
It's a summer squash that looks like a lemon!
Lemon Squash is bush-type plants are heat tolerant, somewhat sprawling and if you keep them harvested, they are quite productive
Delicious when eaten young while the skin is tender and the seeds are small.

Contains 10 heirloom seeds
Related Products
Fun to watch- better to eat
This doesn't grow like regular bush squash- this one shoots up more like a vine. Two plants just bent over and split - I think it grows better staked. The female flowers have tiny yellow babies right from the start. Don't pick these off thinking they are dead fruit like some squash that turn when they are not growing properly. Pick them often when they are still shiny or just turning so more grow. These are beautiful and tasty summer squash!
The perfect little guy!
Bought a plant at a local organic nursery last year, it was a fantastic producer in upstate NY, giving a constant supply of numerous fruits all season! Seed is difficult to find, consider saving your own.