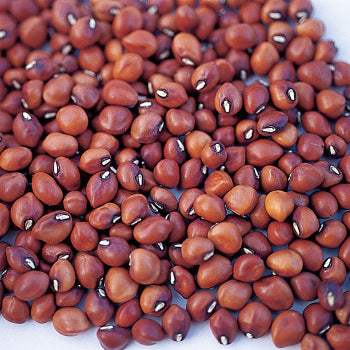 Knuckle Purple Hull Crowder Pea
$ 2.95
65 days. Vigna unguiculata

The Knuckle Purple Hull Crowder is a bush type cowpea producing heavy yields of purple pods. Cowpeas in general are great for drying and canning. This variety tends to stay off the ground and cluster making for easy picking. This cowpea is referred to as a "Knuckle Hull" because of the big, plump cowpeas.
Contains 30 heirloom seeds
How to Grow: Sow seed 1 in. deep, 2 in. apart in rows 3-6 ft. apart, thinning to 4 in. apart. Southern peas have cultural requirements similar to beans. They need warmer soil, so wait until 3-4 weeks after last frost to plant. Need full sun and a warm growing season. For best results provide a well-drained soil, with pH in the range of 5.5-6.5. 
The ability of southern peas to grow in poor soil is quite remarkable--many varieties are also used as cover crops--and they are relatively free of insects and disease in the Mid-Atlantic.
Related Products