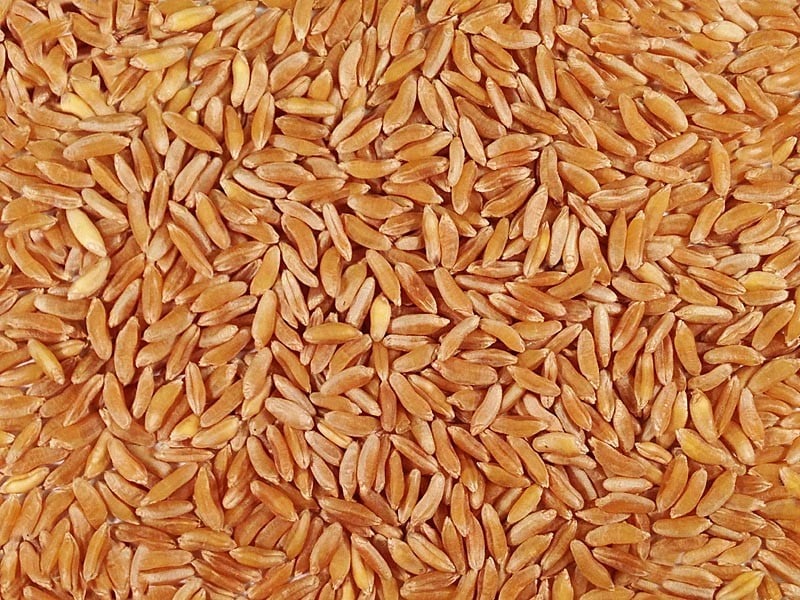 Khorasan Wheat
$ 5.50
Khorasan wheat, like emmer/farro, einkorn, and spelt, is an ancient variety of wheat, meaning that it has been largely unchanged by breeding over the last several hundred years. The kernel of khorasan wheat is unusually large compared to other wheat varieties.

This grain has never been hybridized or genetically modified, meets strict quality standards and is Organically grown.
"In comparison to modern wheat it has more protein, amino acids, vitamins, and minerals–including selenium, zinc, and magnesium"

Includes detailed sprouting instructions.

Related Products