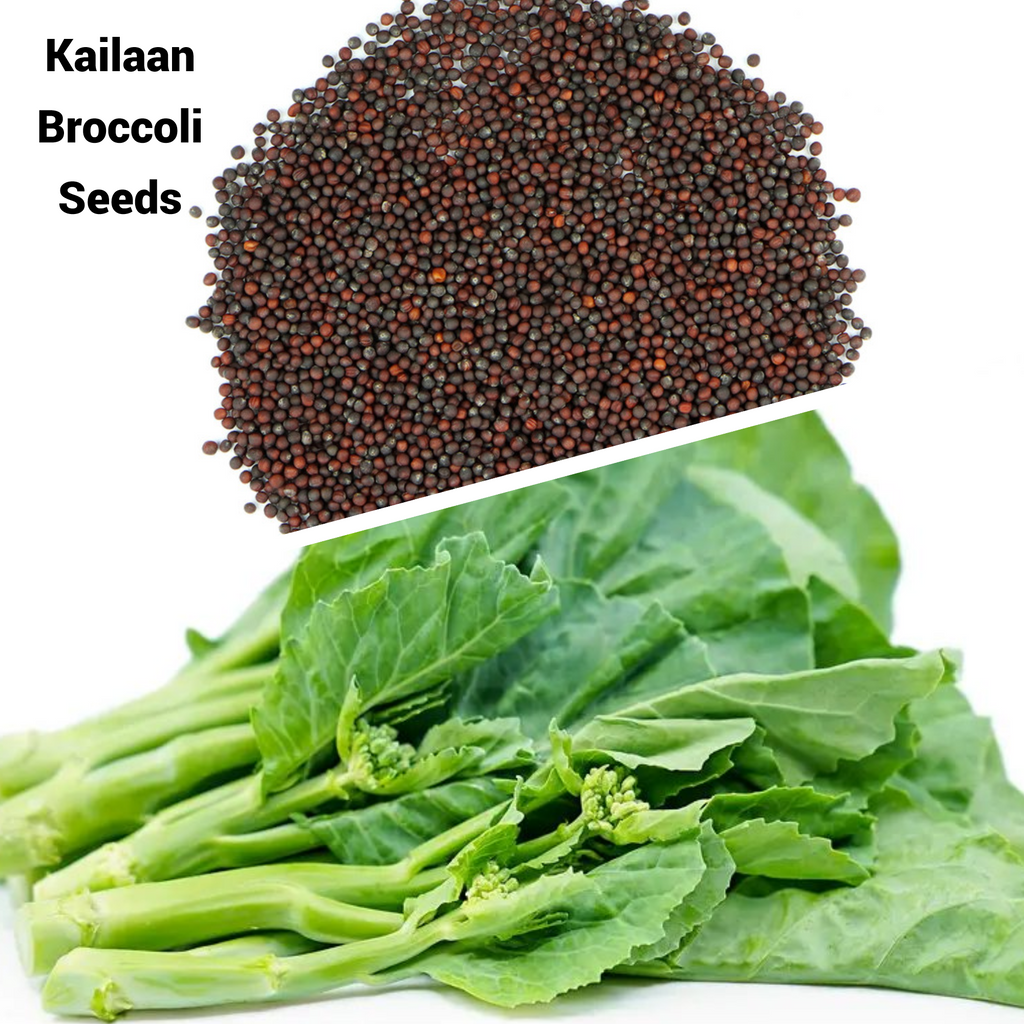 Kailaan Chinese Broccoli
$ 2.25
60-70 days Brassica oleracea var alboglabra
Also called white flowering broccoli, chair lan, Chinese broccoli, Chinese kale and gailaan

This is not your typical broccoli!
A Cool season annual. It is a popular Chinese green vegetable and is grown for its stalks and leaves.

Harvest main stalk when about 8-10" tall and when 2-3 flowers are about to open. Don't be shy about harvesting from the multitudes of shoots: the more you cut, the more you get!
Contains approx. 200 heirloom seeds
NEW ARRIVAL
Planting Instructions: Seeds can be sown in cool or warm conditions, covered very lightly (depth of ¼ inch) and kept reasonably moist until seedlings emerge. 
Transplant or thin seedlings 6-12 inches apart.
Can be grown in containers.
Related Products