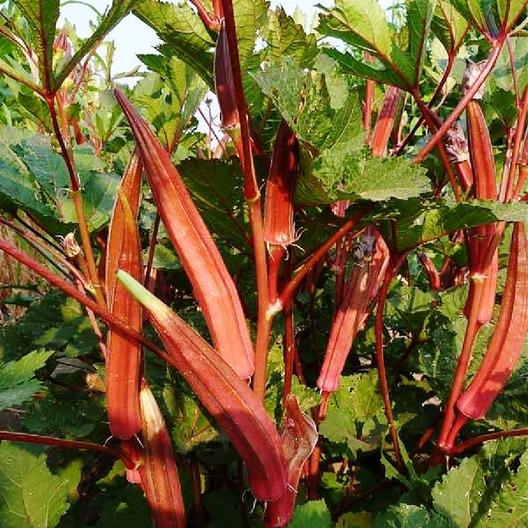 Jing Orange Okra
$ 2.50
60 days.

Asian heirloom okra variety with beautiful red to orange pods that are spineless and stay tender at 6″ long.
Plants are productive early and are drought tolerant.

Contains 20 heirloom seeds
Planting Instructions:  Prior to planting, soak okra seeds for 12-18 hours.  Seeds should be sown in warm conditions, covered very lightly (depth of ½ inch) and kept reasonably moist until seedlings emerge.
Related Products
Nice!
So far these have been great, they have thicker skin (if that's what you call it) compared to the green I am growing, but they have been producing better. Great flavor and add a nice pop of color to the garden. Big plants, a lot of the leaves are a ft wide at least! So pretty!