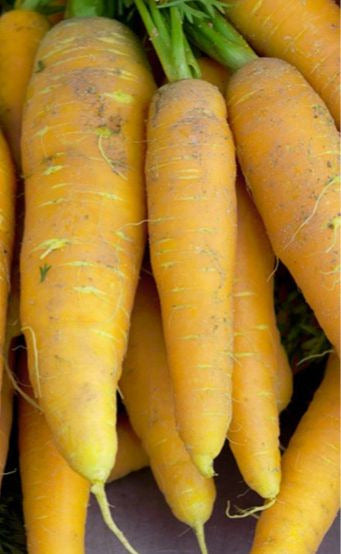 Jaune De Doubs Carrot
$ 2.95
65 days. An heirloom that dates back from 16th century Europe.
The root shape is conical, similar to Chantenay types.
Jaune De Doubs has a light orange to yellow color.  Great production and reliable strong straight roots great for farmers market.  Very strong sturdy stems make it easy to pull up.
Spring or Fall planted, but makes an excellent fall type.
Contains approx. 100 heirloom seeds
*NEW ARRIVAL for 2019*

Related Products