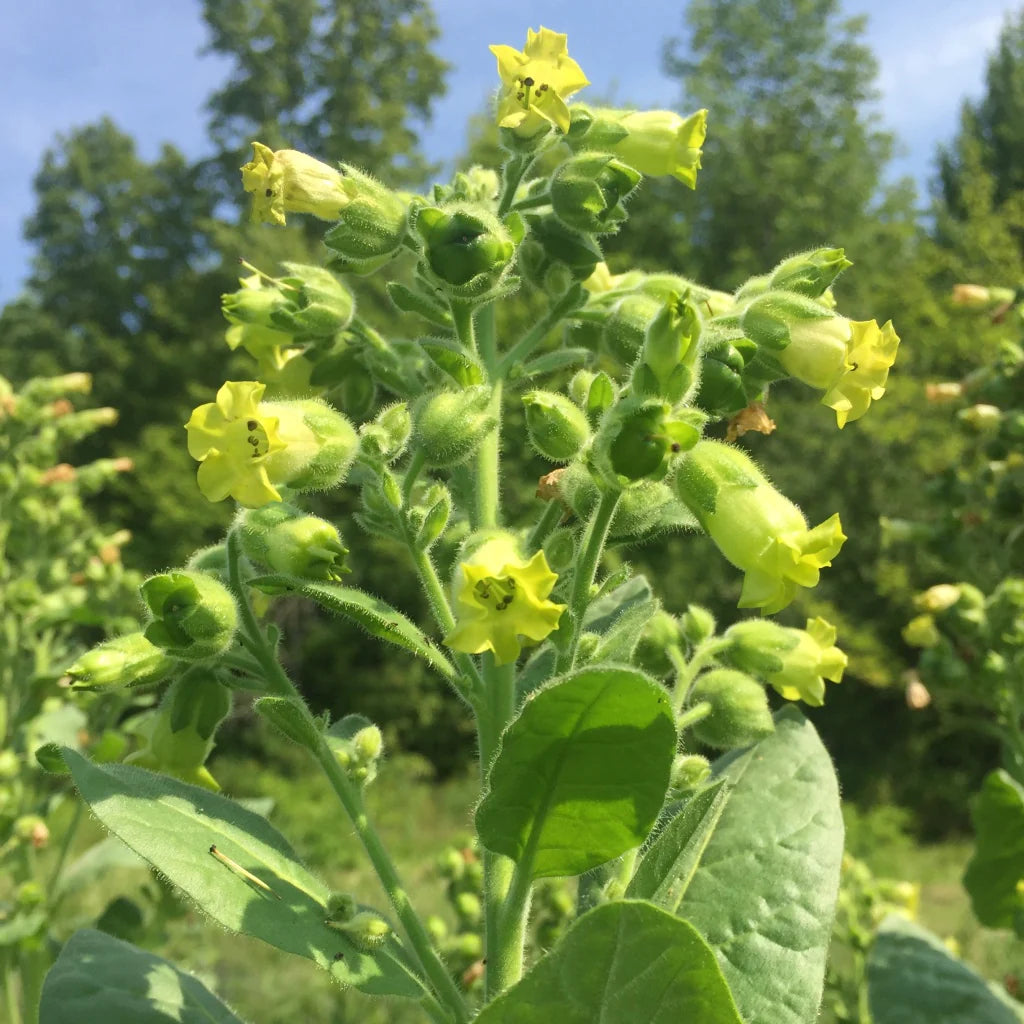 Hopi Tobacco
$ 4.00
Hopi Smoking Tobacco. Nicotiana Rustica

Annual, flowering yellow to 25 inches.  Juicy, rounded leaves on a compact plant with small leaves and gobs of yellow flowers.  Leaves have a very high nicotine content.  
A fast-growing heirloom strain that makes a preferred smoking tobacco.  Sow seeds on surface and press in firmly, then keep evenly moist and in the light until germination. Tobacco likes a nitrogen-rich soil.  
Space plants 1 to 2 feet apart.
Contains 50 heirloom seeds
NEW ARRIVAL for 2024
Some growers use tobacco as a companion plant and/or for DIY pest control. 
Mary's Heirloom Seeds does not encourage tobacco use.
Related Products