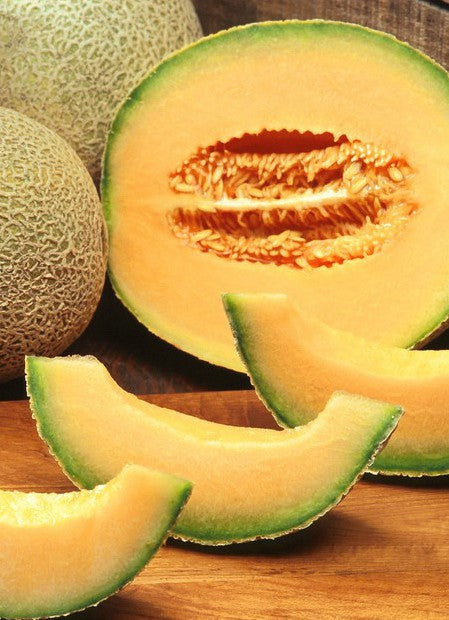 Hale's Best Jumbo Melon
$ 2.50
90 days.  Hale's Best Jumbo Melon was discovered by ID Hale near Brawley, California in 1923. It was reportedly growing in a Japanese market gardener's field.

Hales Best Jumbo produces a thick, salmon-orange flesh that is sweet, juicy and has a creamy texture.
The seed cavity is small.  The fruit is very fragrant, oval shaped, heavily netted and can weigh up to 5lbs! Now that is a real jumbo melon!

Contains 20 heirloom seeds
Related Products
Great melon!
I didn't even like cantaloupe until growing these in 2022. Zone 7b Mississippi.