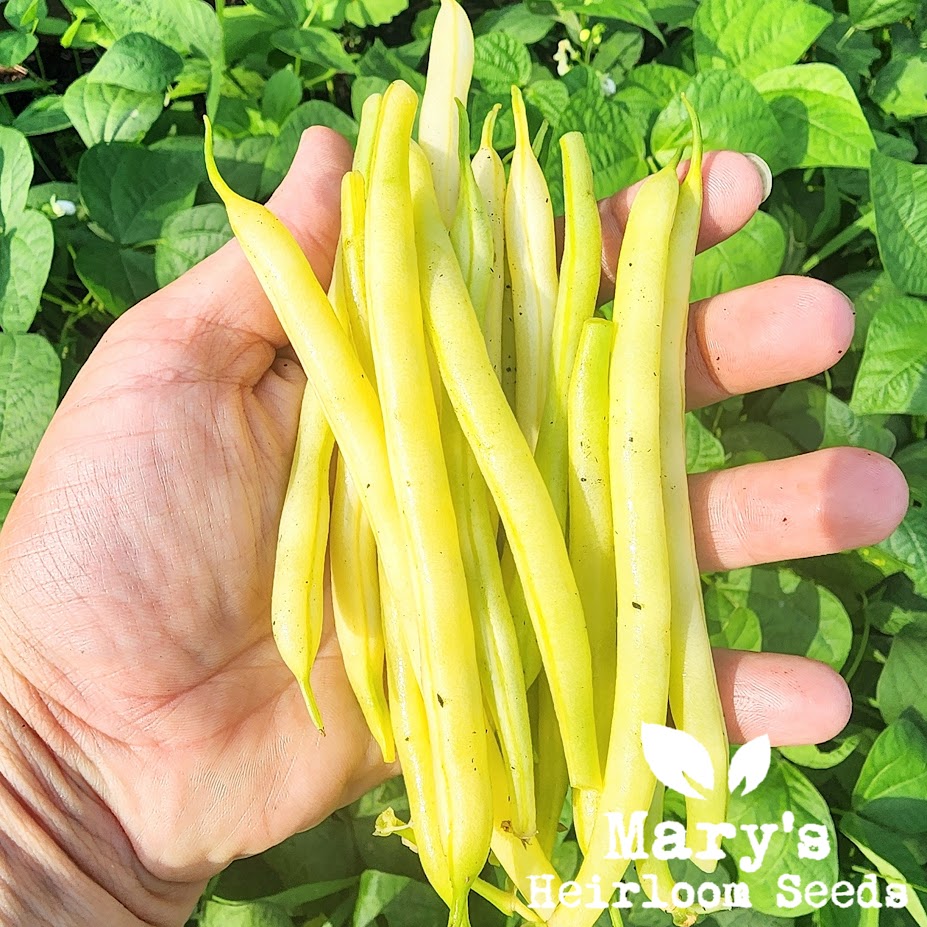 Gold Rush Yellow Wax Bush Bean
$ 2.50
50-60 days. A longtime favorite, Gold Rush has superb taste and texture.

Lemon-yellow pods with green tips are round, straight and tender. Pods hang in clusters around the main stem, making them easy to pick.

Gold Rush wax bean grows reliably in virtually every garden with disease-resistance to Bean Mosaic Virus and curly top as well as tolerance to root rot.
Contains 25 heirloom seeds
Start by sowing the seeds directly outside, one inch deep in soil when the soil temperature is above sixty degrees and frost has passed. Leave about four to six inches between plants, in rows two to three feet wide. While growing, give these plants one inch of water a week, and water as close to the root as possible; getting the leaves wet can lead to disease which can harm the plant and affect the yield. The beans will be ready to harvest after about fifty to sixty days, when the pods are smooth and firm.
Related Products